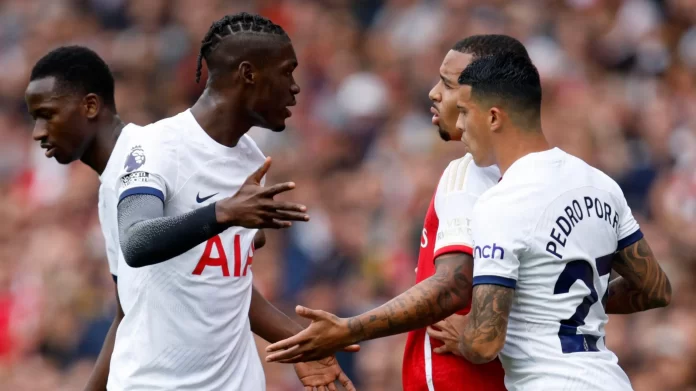 As Liverpool found themselves on the wrong end of a dramatic late victory, Tottenham Hotspur continued their impressive run under Ange Postecoglou, inching closer to league leaders Manchester City with just one point separating the two teams.
Liverpool, however, could argue that their fortunes took a turn for the worse in the match. A pivotal moment came in the 96th minute when Joel Matip's last-ditch attempt to deflect Pedro Porro's cross into the net narrowly missed its mark, sealing a 2-1 win for Tottenham Hotspur.
It was a match where decisions seemed to go against Liverpool, notably the contentious red cards handed to Curtis Jones and substitute Diogo Jota, which Jurgen Klopp's side vehemently disputed. Additionally, an offside call denied Luis Diaz's finish, though it appeared to be one of the closest decisions possible.
In a surprising turn of events, the referees' body, the Professional Game Match Officials Limited (PGMOL), later acknowledged the incorrectness of disallowing Diaz's goal, attributing it to human error, and indicating that VAR intervention should have led to the goal being awarded.
The outcome of matches can pivot on such moments, where small margins can determine the course of an entire season. On the flip side, success often springs from seizing opportunities and making the most of strokes of luck. Spurs, under Postecoglou's leadership, seem to be capitalizing on these moments, signaling a bigger shift in their fortunes and a promising journey in the league.