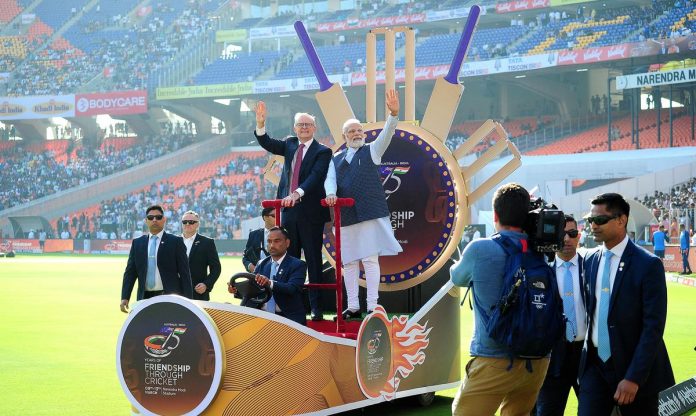 As cricket's premier global event kicks off, India sets its sights on a third World Cup victory, riding a wave of international self-assuredness.
Cricket, a sport that both unites and divides the sub-continent like no other, is also on the cusp of joining the Olympic elite.
The epic tournament will see ten nations compete in 48 matches over 46 days at ten different venues. However, the lead-up to the tournament has been far from smooth. Arch-rivals Pakistan initially contemplated a boycott after India refused to cross the border for the Asia Cup. This dispute led to a delayed announcement of the World Cup schedule, just three months before the first ball was to be bowled.
Concerns about security for the high-stakes India-Pakistan World Cup encounter in Ahmedabad forced a one-day postponement, causing a ripple effect of rescheduled fixtures. Pakistan's visit to India, their first since the 2016 Twenty20 World Cup, was met with warm hospitality despite receiving their visas only 48 hours before their departure.
Leg-spinner Shadab Khan expressed his appreciation, saying, "It's been a superb welcome. People coming to the hotel and their hospitality has been fantastic." Yet, the tense security situation was evident when Pakistan's opening warm-up match against New Zealand was played behind closed doors at the imposing, yet eerily silent, 55,000-capacity Rajiv Gandhi International Stadium.
Uncooperative weather compounded the challenges, with two warm-up games being abandoned due to torrential rain, and a third one being reduced to a limited-overs affair. The tournament's opening match between defending champions England and New Zealand, as well as the final scheduled for November 19, will take place at Ahmedabad's Narendra Modi Stadium, the world's largest cricket arena with a seating capacity exceeding 130,000.