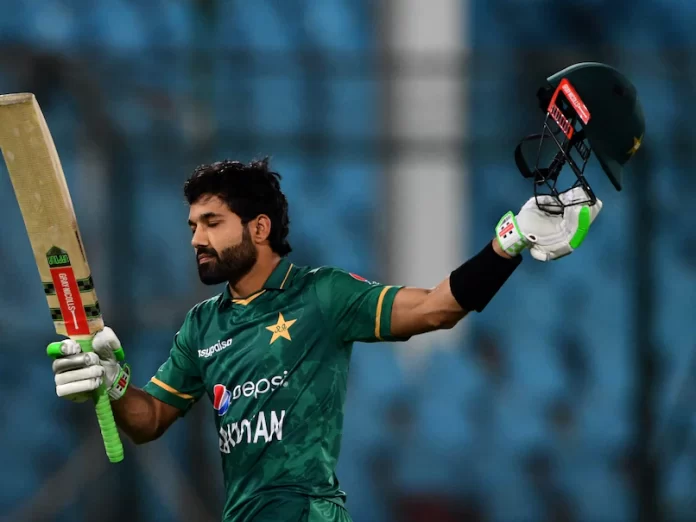 On Wednesday, Pakistan's batsman Mohammad Rizwan dedicated his team's remarkable World Cup victory against Sri Lanka to "our brothers and sisters in Gaza," a move that may have put him at odds with the Indian government's support for Israel, the host nation of the tournament.
Rizwan, 31, expressed his sentiments on X, previously known as Twitter, saying, "This was for our brothers and sisters in Gaza. Happy to contribute to the win." He further credited the entire team and singled out Abdullah Shafique and Hassan Ali for their roles in making the win possible. With 1.6 million followers on the platform, his post quickly gained significant attention, amassing 5.7 million views by Wednesday.
During the match, Rizwan's exceptional performance, scoring an unbeaten 131 runs, along with opener Abdullah Shafique's 113, laid the foundation for Pakistan's historic chase of a formidable 345-run target to secure a victory over Sri Lanka in Hyderabad on Tuesday.
It's worth noting that India's government has aligned itself with Western nations in condemning the attacks carried out by Hamas fighters. Prime Minister Narendra Modi stated that the country stands "in solidarity with Israel at this difficult hour."
Rizwan's dedication to Gaza drew criticism, with some individuals expressing different viewpoints. Indian author and columnist Rajdeep Sardesai questioned, "Shouldn't @iMRizwanPak have dedicated his match-winning innings to ALL non-combatants who have lost their lives in Gaza AND Israel? Humanity should always take precedence above all else."