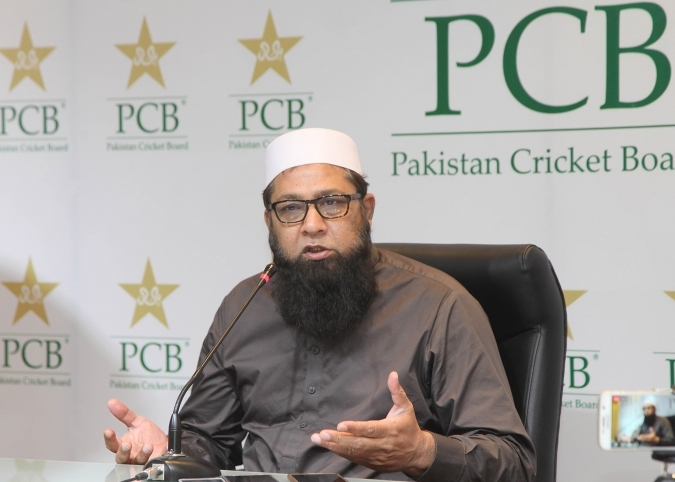 In a recent announcement, the Pakistan Cricket Board (PCB) has revealed that former Pakistan captain Inzamam-ul-Haq will once again be leading the national selection committee. 
This committee will include team director Mickey Arthur and head coach Grant Bradburn. Inzamam, a prominent figure in Pakistan's cricketing history, previously held this position from 2016 to 2019. He will now be responsible for assembling the Pakistan squads for the upcoming three-match One-day International series against Afghanistan and the highly anticipated Asia Cup. The squad selections for these events are expected to be disclosed later this week.
Renowned for his remarkable batting prowess, Inzamam will also play a crucial role in shaping the Pakistan roster for the forthcoming ICC World Cup. Scheduled to take place in India from October 5th to November 19th, the World Cup holds immense significance for cricket enthusiasts worldwide. Notably, Inzamam was at the helm of selecting the Pakistan side for the previous edition of the World Cup in 2019.
It's worth mentioning that Inzamam's return to the chief selector role required him to step down from the Cricket Technical Committee (CTC), a recent initiative by the PCB designed to provide recommendations on matters pertaining to sports affairs. This move highlights the importance of his involvement in the selection process and his commitment to contributing to Pakistan's cricketing success.
In summary, Inzamam-ul-Haq's appointment as the head of the national selection committee, alongside Mickey Arthur and Grant Bradburn, has stirred excitement within Pakistan's cricketing community. As one of the country's most prolific cricketers, Inzamam's role in shaping the squads for upcoming events like the ODI series against Afghanistan, the Asia Cup, and the ICC World Cup is expected to be instrumental in Pakistan's pursuit of excellence in international cricket.