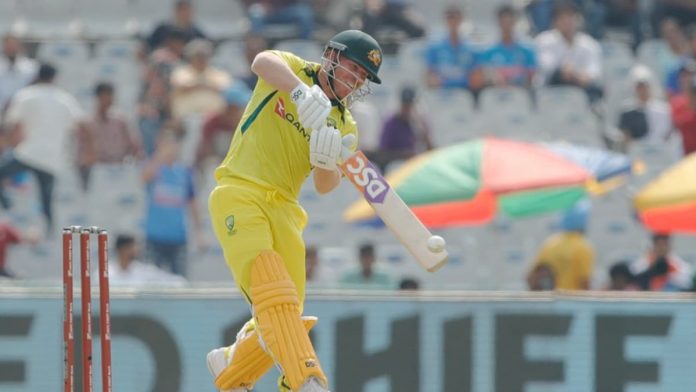 In a stunning display of batting prowess, Australian cricketer David Warner has etched his name in the record books by becoming the fastest player to reach 1,000 runs in Cricket World Cups, achieving this milestone in just 19 innings.
Warner's remarkable achievement came in Australia's opening match of the 2023 edition, where he contributed 41 runs, although it was not enough to secure victory against India.
This left-handed batsman has now eclipsed the previous record holders, Indian legend Sachin Tendulkar and former South African captain AB de Villiers, both of whom took 20 innings to amass 1,000 runs in Cricket World Cups. While Warner has made history with this feat, Tendulkar still holds the overall record for the most runs in the showpiece event, amassing an astounding 2,278 runs in 45 matches across six Cricket World Cups from 1992 to 2011.
Warner's journey to this milestone extends across three Cricket World Cups since 2015, accumulating a total of 1,033 runs. His remarkable achievement has earned him a place among the cricketing greats.
The anticipation in the cricketing world is building as Rohit Sharma, the Indian opener, stands on the cusp of equaling Warner's record when India faces Afghanistan on 11 October. Sharma is currently just 22 runs shy of reaching 1,000 runs, an achievement that could see him join Warner in the record books.
In the recent match against Australia, India's captain, Rohit Sharma, faced a setback as he was dismissed for a duck, falling victim to the precise bowling of Josh Hazlewood. Despite this, the Indian team remains hopeful of clinching another World Cup trophy, with the 2023 edition being played on home soil.
As the excitement mounts in the cricketing world, fans eagerly await the upcoming matches that could see more records being shattered and new heroes emerging in the quest for World Cup glory.