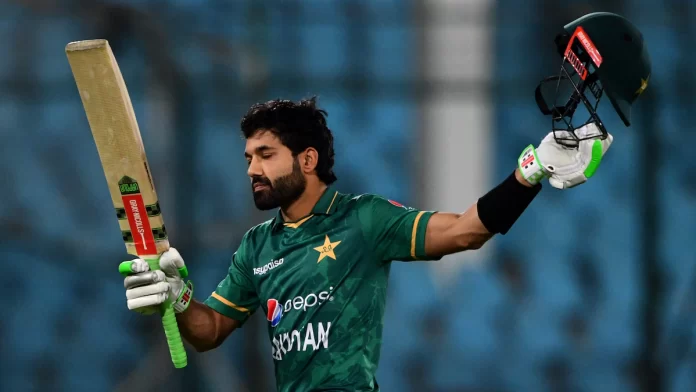 In a breathtaking display of determination, Pakistan's star wicket-keeper batsman, Mohammad Rizwan, has left both cricket enthusiasts and pundits spellbound.
Despite facing a challenging situation, Rizwan's outstanding performance played a pivotal role in Pakistan's historic triumph against Sri Lanka in the ongoing 2023 World Cup.
This right-handed maestro took charge of the game, anchoring the innings alongside his partner, Abdullah Shafique, as they crafted an extraordinary unbroken partnership of 176 runs. Rizwan's unbeaten 131 runs from 121 balls powered Pakistan to the highest successful run-chase ever witnessed in World Cup history.
The resolute innings delivered by Rizwan has earned him widespread acclaim from fans and experts, with social media platforms buzzing with praise for this top-order batsman's remarkable and gritty performance.