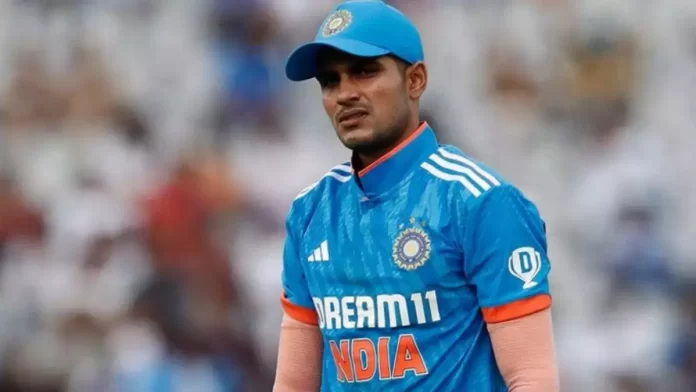 Indian cricket fans are holding their breath as a major setback threatens to keep Shubman Gill, the prolific batsman and the highest run-scorer in one-day internationals this year, on the sidelines for the pivotal match against Pakistan scheduled for October 14th in Ahmedabad.
Gill's stellar performances have made him an indispensable part of the team, forming a formidable opening partnership with the captain, Rohit Sharma. However, the cricketing world was shocked to learn that Gill has been hospitalized due to deteriorating health, casting a shadow of doubt over his World Cup participation.
Recent reports from Indian media outlets reveal that Gill is currently battling dengue fever, and his admission to the hospital was prompted by a concerning drop in his platelet count.
The batter was checked into a Chennai hospital on Monday, where a dedicated medical team from the Indian Cricket Board is overseeing his care and recovery. While the cricket fraternity and fans are hopeful for his swift recuperation, the situation remains uncertain.
Gill's absence was already felt in India's opening World Cup match against Australia, and he is likely to miss the upcoming game against Afghanistan. Sources close to the situation indicate that he may not fully recover in time for the high-stakes clash against Pakistan.
"In case Shubman Gill makes a remarkable recovery, he will be flown directly to Ahmedabad," reports suggest. However, experts in the field are urging caution and prioritizing Gill's well-being over his immediate return to the pitch.
Managing Editor of Aaj Tak/Sports Tak, Vikrant Gupta, lent credibility to these reports, emphasizing the importance of Gill's health above all else. He expressed his reservations about Gill's participation in the Pakistan game, emphasizing the need for the young talent to recover fully and maintain his health. Gupta reminded cricket enthusiasts that the World Cup is a long and grueling tournament, and Gill will undoubtedly be an asset when the team needs him most.