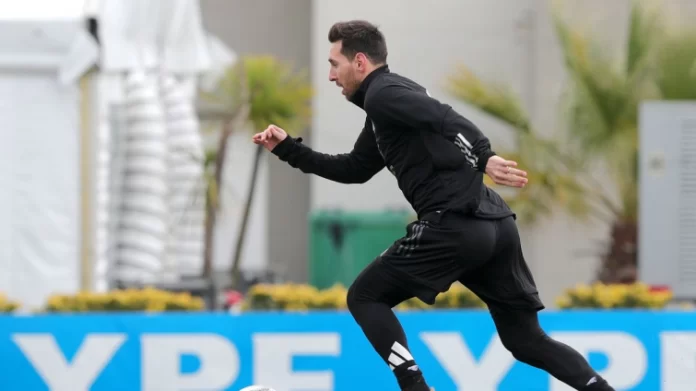 Argentina's upcoming South American World Cup qualifier against Paraguay on Thursday is shrouded in uncertainty as superstar Lionel Messi's readiness remains in question, despite his recent return to training and club action.
Coach Lionel Scaloni has expressed doubts regarding the 36-year-old's ability to participate in this crucial match. Messi recently made a comeback after an injury-induced hiatus when he played for 37 minutes as a second-half substitute for Inter Miami in Major League Soccer last Saturday. However, his limited playing time since early September, compounded by an injury sustained during international duty last month, has raised concerns about his overall fitness.
Scaloni disclosed, "We still have one more training session, and it's important for him. I have to talk it over with him and ensure that we are confident he can start. He appeared in good shape. Based on that, we will determine the rest of the team."
The coach also emphasized the upcoming match against Peru in Lima, scheduled just five days later, which adds a layer of complexity to their decision-making process.
Argentina has performed exceptionally well in their previous qualifiers, winning both games and currently sharing the top position with Brazil, each accumulating six points.
In the event that Messi is unable to play, Scaloni has viable options, such as starting Manchester City striker Julian Alvarez and Inter Milan's Lautaro Martinez as a forward duo. Scaloni remarked, "They've already played together as starters. I'm open to various possibilities. It will depend on the match. It wouldn't pose a problem. They bring different qualities to the field, but they are both capable of making an impact."
Conversely, Paraguay has had a modest beginning to their qualification campaign, securing just one point from their initial matches, currently occupying the sixth spot, which grants automatic qualification for the 2026 World Cup.