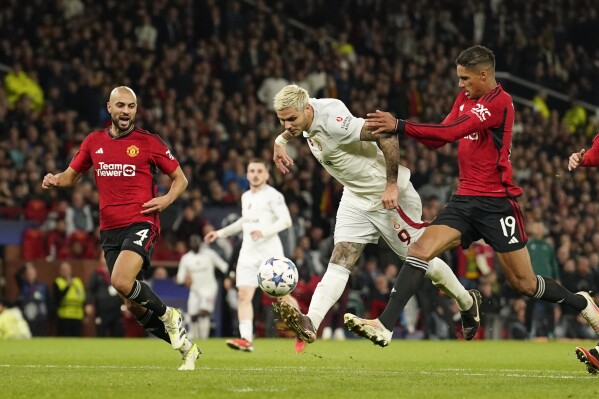 In another shocking defeat for Manchester United under the leadership of Erik ten Hag, the team faced a disheartening 3-2 loss to Galatasaray at their home ground, Old Trafford.
Rasmus Hojlund managed to put United in the lead twice during the match, but Galatasaray fought back on both occasions. The turning point came when Andre Onana's blunder forced Casemiro into a red card, leaving United in a precarious situation. Despite Mauro Icardi missing a penalty, he redeemed himself by scoring the winning goal.
The game raised questions about Onana's uncertain performance throughout, and the defense must also share the blame for the team's sudden downfall. Following their earlier loss to Bayern Munich in the opening Champions League match, Manchester United faces an uphill battle to progress beyond the group stage.
Erik ten Hag is now facing more immediate concerns as Manchester United has suffered six losses in their first 10 matches of the season.