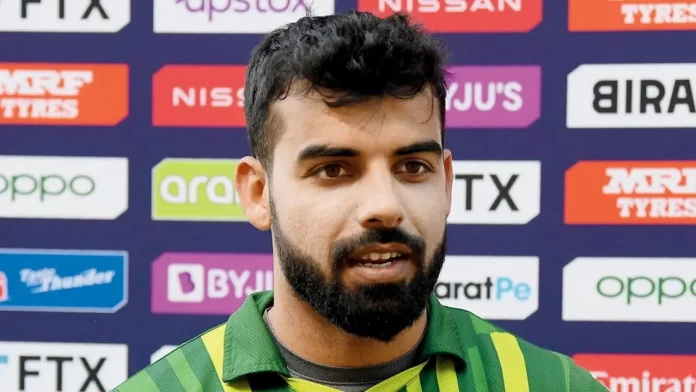 In a recent press conference, the versatile spin bowling all-rounder, Shadab Khan, underlined the critical role of a robust bowling unit in securing victory in the upcoming World Cup.
With an expectation of high-scoring matches on India's batsman-friendly pitches, Khan believes that the team with the most potent bowling attack will come out on top.
Khan, who is spearheading Pakistan's spin bowling, acknowledged that their performance has faced intense criticism, particularly for their inability to take wickets during the middle overs. In the Asia Cup last month, he himself managed to secure only six wickets in five games, with four of them coming against the underdog team, Nepal, in a tournament where Pakistan faced an early exit at the Super Four stage.
Despite these challenges, Khan remains optimistic about Pakistan's bowling capabilities in the upcoming World Cup. Their recent warm-up match against New Zealand, which ended in a five-wicket loss, has not shaken his confidence. He remains steadfast in his belief that Pakistan possesses a world-class bowling attack, even in the absence of frontline pacer Naseem Shah due to a shoulder injury.
Khan, a leg-break bowler with an impressive record of 88 wickets in 64 one-day international matches, has made a personal commitment to elevate his performance during the seven-week World Cup. He attributes his improved mindset to the rest he has received, leaving behind any lingering mental barriers from the past.
Furthermore, Khan expressed his support for Fakhar Zaman, who has been struggling with form and was not given an opportunity to bat in the recent warm-up game. Khan described Zaman as an impact player and emphasized the team's commitment to providing him with the necessary mental space and backing to unleash his potential.
As Pakistan gears up for the World Cup, Khan's confidence in their bowling unit and his personal determination to perform at his best reflect the team's readiness to face the challenges ahead.