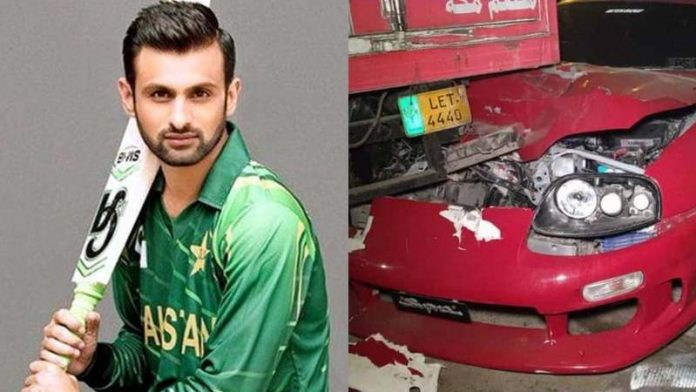 Pakistani cricketer Shoaib Malik on Sunday revealed that he was involved in a car accident in Lahore but thankfully unhurt.
The accident took place shortly after he left the Pakistan Super League Draft ceremony at PCB headquarters.
His sports car reportedly skid on the road and smashed into a truck parked outside the National High Performance Centre. His manager told Dawn he was unable to see it due to the fog.
As pictures of a damaged car started making rounds on social media, Malik took to Twitter to assure worried fans that he was unhurt and doing okay.
"I am perfectly all right everybody. It was just a happenstance accident and Almighty has been extremely Benevolent. Thank you to each one of you who've reached out. I am deeply grateful for all the love and care," he posted.
Many flocked to wish the cricketer well.