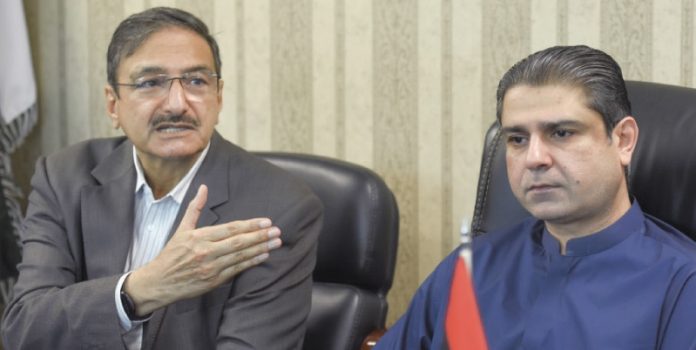 A board member of the Asian Cricket Council (ACC) has brushed aside Zaka Ashraf's recent statement of rejecting the hybrid model for the Asia Cup, The Hindustan Times reported on Thursday.
It quoted the board member — who has not been named — as telling the Press Trust of India (PTI) that "the Asia Cup model has been accepted by ACC and there would be no change. Ashraf is free to say whatever he wants."
The hybrid-model solution was proposed by the official Asia Cup host Pakistan after the Board of Control for Cricket in India (BCCI) refused last year to tour the neighbouring country to play the tournament.
As per the model, four games are scheduled to be staged in Pakistan and nine in Sri Lanka so those involving India are played there, which the PCB Interim Management Committee under Najam Sethi had agreed upon.
After a series of inter-country discussions, a threat by Pakistan to boycott this year's World Cup in India and a visit by ICC top officials to Pakistan, the ACC finally accepted Pakistan's proposal on June 15.
However, a day ago, Ashraf — a former Pakistan Cricket Board (PCB) chairman who is once again slated to hold the post — termed the hybrid model an "injustice".
Voicing his intention to have the decision reviewed once he is officially elected as the PCB chairman, Ashraf had said he would try to make changes to the Asia Cup scheduled to be staged from August 31 to September 17 in Pakistan and Sri Lanka.
"The first point is that I had rejected the hybrid model [for Asia Cup] in the past itself because I do not agree with it. The Asian Cricket Council board had decided that the tournament should be held entirely in Pakistan," Ashraf had argued.
"However, major matches are [being] held elsewhere, and only minor teams like Nepal will play in Pakistan. Injustice has been done to Pakistan," he had lamented.
The former PCB chairman asserted that the entire event should take place in Pakistan as they are the official hosts.
He further said, "I don't know what decision the previous management took as I don't have access to the information regarding it. I will go and see, and try to do what is in the best interest of Pakistan within the shortest possible time."
Speaking alongside Ashraf, Minister for Inter-Provincial Coordination Ehsan Ur Rehman Mazari had said the PCB Interim Management Committee's term had ended on the night of June 19, and the decisions taken by it after that had no status.
Terming Ashraf's statement as a "bombshell", The Hindustan Times noted: "If Ashraf is appointed as the president of the PCB, then the Pakistani cricket board and the BCCI will be on a collision course."
Meanwhile, the PTI, citing his statement, said, "It is expected that the BCCI will also play hardball and there wouldn't be any middle ground if they back-track from what was agreed upon by members of Asian Cricket Council."