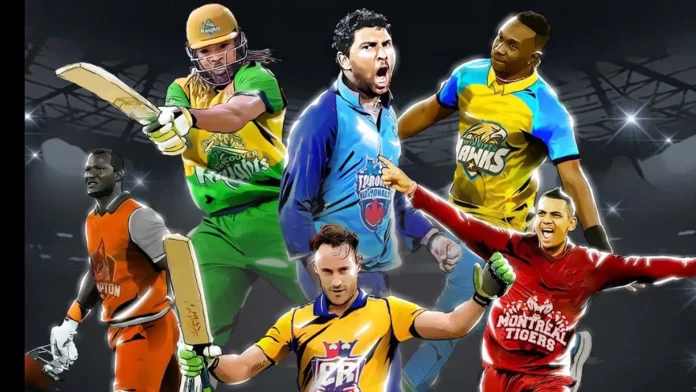 There are concerns about the potential clash between Pakistan's Test series against Sri Lanka and the upcoming third edition of the Global T20 League Canada. 
The Global T20 League, which will be held from July 20 to August 6 after a four-year break, may affect the participation of Pakistani players due to the scheduling conflict. The Test series between Pakistan and Sri Lanka is set to commence on July 16.
Although some of the players drafted for the Global T20 League, such as Shahid Afridi and Shoaib Malik, have retired from international cricket, there are others like Mohammad Rizwan and Abdullah Shafique who are regular members of Pakistan's Test team. The remaining ten drafted players, including Zaman Khan, Azam Khan, and Saim Ayub, have recently represented Pakistan in white-ball cricket but are yet to make their debut in Test cricket.
Reports suggest that all the drafted players will be required to obtain a No-Objection Certificate (NOC) from the Pakistan Cricket Board (PCB), regardless of their selection in the national team's squad. However, a PCB official has mentioned that the decision to grant NOCs will be made taking into consideration the players' fitness and the need for rest.
Furthermore, it is likely that the PCB will not issue NOCs to any player selected for the Test series against Sri Lanka to participate in the Global T20 League.
Notably, Pakistan's Test vice-captain Mohammad Rizwan, who has been signed as an icon player for the Vancouver Knights in the Global T20 League, was dropped from Pakistan's recent Test series against New Zealand in favor of Sarfaraz Ahmed.