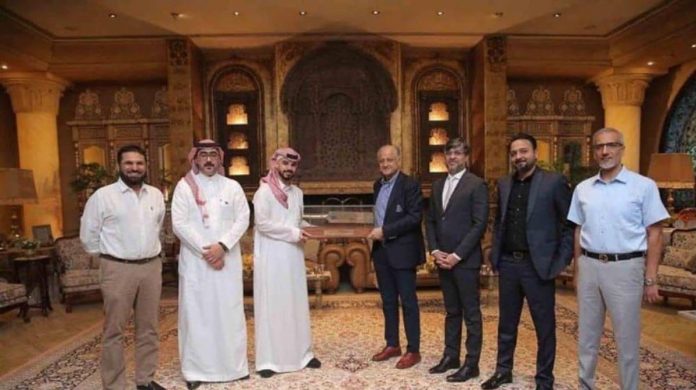 Saudi Arabia has recognized the value of Pakistan's expertise in the field of cricket and aims to promote the sport within the kingdom.
According to reports, Saudi authorities have extended an invitation to Nadeem Umar, the owner of Quetta Gladiators, a franchise of the Pakistan Super League (PSL), to provide consultation on this matter.
Since the 1960s, cricket matches have been organized in Saudi Arabia, initially introduced by expatriates from Pakistan and India. Over the years, the sport has gained more structure and local clubs have emerged, contributing to its growth and popularity in the country.
The owner of Gladiators and the Saudi government are expected to sign a memorandum of understanding (MoU) to facilitate the promotion of cricket in Saudi Arabia. Nadeem Umar will play a crucial role in assisting the kingdom in establishing its national cricket team, receiving support from former Pakistan captain Sarfaraz Ahmed and former cricketer Moeen Khan throughout the process.
Also, read Pakistan likely to travel to india for World Cup
It is worth noting that Nadeem Umar was recently elected unopposed as the President of the PCB Karachi region, further demonstrating his influence and standing in the cricketing community.