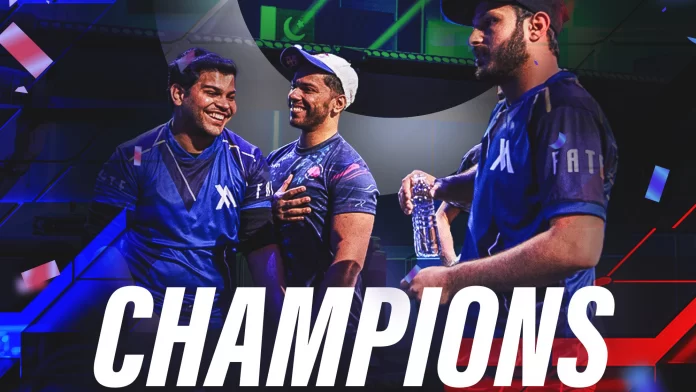 Pakistan's dominance in the online gaming community continues as they emerge victorious in the Gamers8 TEKKEN 7 Nations Cup held in Riyadh.
 In a thrilling match against South Korea, Pakistan's talented team consisting of Arslan Siddique, Imran Khan, and Atif Butt secured a remarkable 3-2 win, earning them not only the prestigious trophy but also a substantial prize of $500,000.
The event, organized by the Saudi Esports Federation, brought together 16 national teams from across the globe to compete in this highly anticipated tournament. Pakistan's journey to the final was nothing short of impressive. In the semi-finals, they clashed with the UK team and emerged triumphant with a 2-1 victory. Despite facing defeat in one of the matches, Arslan's tenacity and Atif's exceptional skills allowed them to clinch the decisive match, leading Pakistan to a well-deserved win.
This recent triumph adds to Pakistan's growing reputation in the world of online gaming. In February of this year, Atif Butt, a prominent video game player from Pakistan, claimed the coveted "King of the Iron Fist" title in the Tekken World Tour 2022 video game tournament held in Amsterdam, Netherlands. In a thrilling final, Atif emerged victorious against his South Korean rival, Sang-hyun "Jeondding" Jeon, securing not only the prestigious title but also a cash prize of $50,000.
Pakistan's success in the Gamers8 TEKKEN 7 Nations Cup and Atif Butt's individual achievements highlight the country's strong presence in the online gaming community. With their remarkable skills and dedication, Pakistani gamers continue to make their mark on the global stage. Stay tuned for more exciting updates from the world of online gaming and Pakistan sports.