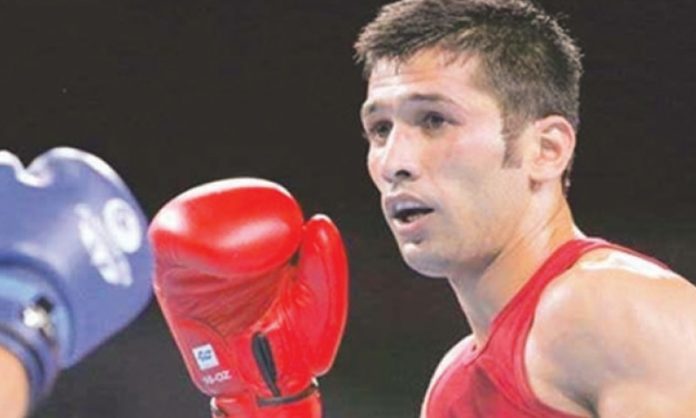 "I've obtained a five-year UK visa and will be leaving for Glasgow on Friday to train there," the Quetta-born Waseem told APP on Tuesday.
The 33-year-old gladiator, who had been previously offered a six-month UK visa, said now when he had been granted visa for a long period he would be in a position to fully concentrate on his training.
He said his previous UK visa had expired in March and during the Covid-19 lockdown period he had been finding it hard to maintain his fitness level.
"I've been trying my best to maintain my fitness level during this period of nothingness," the pugilist remarked.
"In April, I stationed in Dubai where I underwent a three-week training programme. Later, I moved to my hometown in Quetta where I also tried to keep myself fit through a self-devised training programme. But it was pretty tough to remain in shape.
"And now as the pugilists across the globe have resumed training for their future assignments at the best facilities, I don't want to be left behind," he added.
The MTK Global fighter said soon after reaching Glasgow he would join the training facility there. "I feel I'll have to spend a few months at the training facility there to become more lethal and aggressive.
"I hope the name of my opponent for the title bout will be announced next week. I'm ready to take on any pugilist anywhere, but performing in my own country is my dream."
Waseem currently is at number four in the IBF flyweight category. Jayson Mama of the Philippines stands just ahead of him at the third position. Top two slots of this category are not rated and hence up for grabs, offering a perfect chance to Waseem to etch his name there.
Waseem, the erstwhile Asian Games bronze medallist, has also been ranked by the WBC in the super flyweight category at the 14th spot because he appeared in the last two fights in Dubai in that category. In the WBO flyweight ranking, Waseem is at 11th spot. It means out of four world bodies three have ranked the former two-time Commonwealth Games medallist.
"I am the only Pakistani boxer, who has reached that level. It's also pride for my country as being the world title challenger I can challenge the champion from any boxing world body," Waseem added.