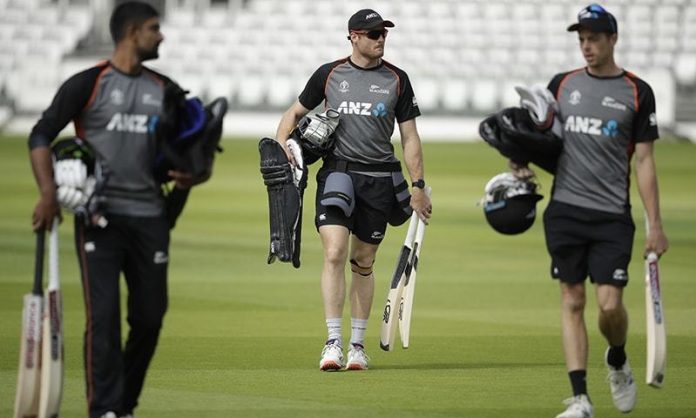 The New Zealand government had green-lighted the West Indies and Pakistan tours and was also expected to approve white-ball tours by Australia and Bangladesh in February and March, the cricket board said.
"We owe a huge debt of gratitude to the New Zealand government for helping us navigate this complex process," NZC Chief Executive David White said in a statement. "Hosting these tours is incredibly important to us for two reasons: international cricket brings in revenue that funds the entire game of cricket in New Zealand and, also, it's crucial that we look after the fans of the game and sport in general, especially during these difficult times."
After three Twenty20 Internationals against West Indies, New Zealand play the first Test against them at Seddon Park in Hamilton from Dec 3 and the second at Wellington's Basin Reserve from Dec 11.
The Black Caps will also play three T20 Internationals against Pakistan before their Test series, with the first Test from Dec 26 at the Bay Oval in Mount Maunganui and the second from Jan 3 at the Hagley Park Oval in Christchurch.
On their last Test trip to New Zealand in 2016, Pakistan lost both Tests, while In 2018, Pakistan won the T20 series 2-1 but suffered a 5-0 whitewash in the ODI series.
According to a PCB media release, the Pakistan squad will leave for Auckland from Lahore Nov 23 to undergo the mandatory 14-day quarantine period in Christchurch, during which they will be restricted in a bio-secure bubble and will not be allowed to take part in any cricket-related activity.
The PCB further added a Pakistan Shaheens' squad will also tour New Zealand as part of the players' development and exposure.
Zakir Khan, the PCB director for international cricket, said New Zealand tour would give Pakistan chance to improve their ICC Test Championship points
"The series will be our penultimate in the ICC World Test Championship with the last series against South Africa at home following this tour. We remain optimistic and committed to finishing on a high in the championship as it is our endeavour to become one of the top-performing Test nations," Zakir said.
New Zealand's scheduled white-ball tour to Australia in January was postponed last week, but Australia are pencilled in for five T20 Internationals in New Zealand from Feb 22.
Bangladesh, meanwhile, are to return to the scene of the Christchurch mosque massacres two years after the tragedy when they play a One-day International in Christchurch on March 17 and are likely to be in the city on March 15, two years to the day after a gunman killed 51 Muslim worshippers at two mosques and wounded another 40.
None of the players were injured and the team returned home the following day after the Test was cancelled.
New Zealand are currently fourth in the inaugural Test Match Championship standings — behind India, England and Australia — and just ahead of Pakistan with the West Indies seventh.
White said NZC was aware of the challenging circumstances many people found themselves in as a consequence of the coronavirus (Covid-19) crisis and would be reducing ticket prices by nearly 50 percent to acknowledge this.
"It might sound counter-intuitive to be lowering ticket prices at a time of great additional cost and expense to the game, but we think it's the right thing to do," he said.
When the teams arrive in New Zealand they will spend their required 14-days quarantine in Christchurch where they will be able to train at NZC's high-performance centre in Lincoln University.
With no international cricket in New Zealand for the bulk of January and February, players will be released to appear in the 'Super Smash' domestic T20 competition.
Schedule:
West Indies tour:
Nov 27: First T20 International (Auckland).
Nov 29: Second T20 International (Mount Maunganui).
Nov 30: Third T20 International (Mount Maunganui).
Dec 3-7: First Test (Hamilton).
Dec 11-15: Second Test (Wellington).
Pakistan tour:
Dec 18: First T20 International (Auckland).
Dec 20: Second T20 International (Hamilton).
Dec 22: Third T20 International (Napier).
Dec 26-30: First Test (Mount Maunganui).
Jan 3-7: Second Test (Christchurch).
Australia tour:
Feb 22: First T20 International (Christchurch).
Feb 25: Second T20 International (Dunedin).
March 3: Third T20 International (Wellington).
March 5: Fourth T20 International (Auckland).
March 7: Fifth T20 International (Mount Maunganui).
Bangladesh tour:
March 13: First One-day International (Dunedin).
March 17: Second One-day International (Christchurch).
March 20: Third One-day International (Wellington).
March 23: First T20 International (Napier).
March 26: Second T20 International (Auckland).
March 28: Third T20 International (Hamilton).