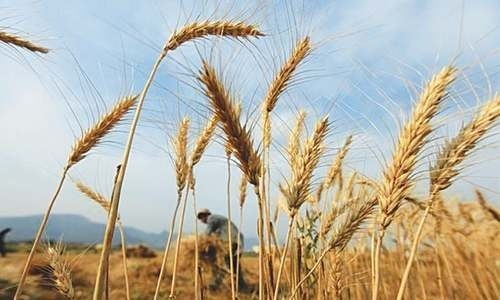 According to the note, the statutory mandate of the Commission, under clause (b) of Section 29 of the Competition Act charges it with reviewing laws and policy frameworks, make recommendations to the federal or provincial governments to make new or amend the existing laws to foster competition. Hence, the policy note.
The CCP note came in the wake of the government's decision to liberalise wheat trade, allowing the private sector to import wheat — a role traditionally played by Trading Corporation of Pakistan. Under the decision (statutory regulatory order 633(I)/2020 dated July 21, 2020) it abolished 60 per cent duty on the import. This was in addition to the recently abolished 11pc custom duty, 17pc sales tax and withholding tax of 6pc on one time import of 1.5 million tonnes.
In the 15-page policy note, the commission dilates upon the problems bedevilling the wheat market and suggests the withdrawal of "support price regulation." Typically, a support price mechanism is applied at the farm level to avoid a shortfall in commodities considered essential or for import substitution. However, countries that are self-sufficient in essential commodities may find themselves at a disadvantage when a support price mechanism remains in place for the long run.
At the farmer's end, subjecting him to the pre-season support price may at the time of actual procurement deprive him of gains that could be made when the price is higher in the open market. This may go against one of the main objectives of setting the support price in the first place i.e. to protect the farmer's interest.
To ensure quality, the Pakistan Standard and Quality Control Authority (PSQCA) prescribed standards for wheat flour, whole wheat flour, fortified wheat flour and maida. The standards for wheat itself have not been updated since 1996. The PSQCA must update the standards for wheat to provide parameters to provincial governments to monitor its quality.
Finally, the CCP advises making its subsidy regime targeted and also create a foolproof, possibly third-party mechanism, to ensure that subsidy reaches its intended target: ordinary end consumers. At present, almost 75pc of the total subsidy cost — the differential between procurement costs minus the release price — is paid to banks for retiring outstanding wheat procurement loans and the benefit is spread to all segments of society regardless of income group. This needs to revise and made targeted.