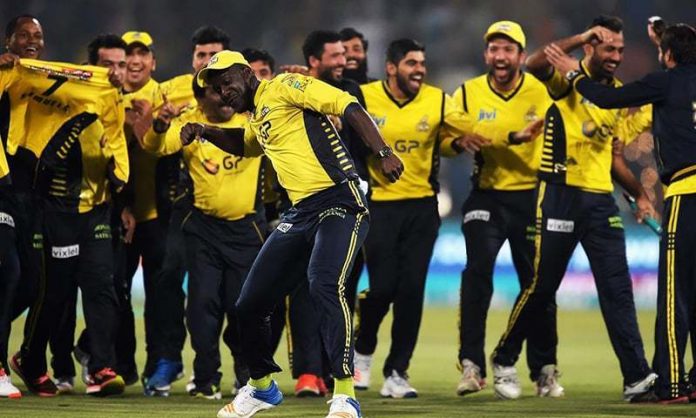 KARACHI: The Pakistan Cricket Board (PCB) was left with questions to answer on Sunday after it decided to accept Peshawar Zalmi's appeal and allowed the previously quarantined Wahab Riaz and Darren Sammy to integrate with their squad after a strong protest from the franchise.
Peshawar Zalmi not only let Wahab captain the team for their opening HBL Pakistan Super League 6 fixture against Lahore Qalandars but also welcomed Sammy in the dugout after the squad reportedly refused to travel to the National Stadium.
The drama of staying put up at their team hotel lasted 30 minutes before the PCB granted them permission to have Wahab and Sammy back after the Zalmi management offered it regrets to the PCB on Friday's breach and also thanked PSL's technical committee — whi­ch comprises Nadeem Khan (chairman) and members Marina Iqbal, Sameer Khosa and Dr Sohail Sal­eem — for accepting their appeal, while giving assurance that in future they would comply with the protocols and respect as everyone wants the PSL to succeed.
But the question arises: how come Wahab and Sammy didn't follow the rules put in place beforehand for the tournament, since they were instructed to undergo a three-day quarantine as per with PCB's announcement the other day? It clearly means that a bad precedent had already been set just two days into the competition because the decision to allow to integrate Wahab and Sammy could probably endanger the well-being of not just their squad members but everyone else they meet despite returning two mandatory negative Covid-19 tests since the breach took place.
Apparently the tests were conducted on Friday night and then on Saturday, and the second test was done by the franchise itself instead of the PCB, which should have been the case as per the protocols.
However according to sources, pressure tactics were reportedly used to have both Wahab and Sammy reinstated since they would have been permitted to team up with the squad just ahead of their clash against Multan Sultans on Tuesday.