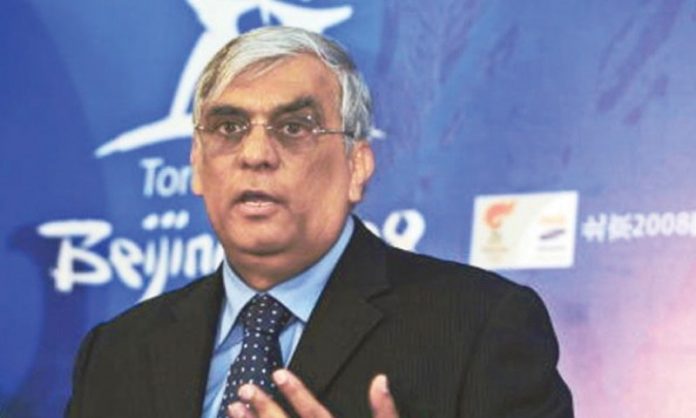 LAHORE: The future of Pakistan as host of the South Asian Games 2023 looks quite bright after Prime Minister Imran Khan recently gave a go-ahead signal to the Pakistan Olympic Association (POA) and the Federal Sports Ministry to host the Games.
POA president retired Lt Gen Syed Arif Hasan told media that the prime minister has given the go-ahead signal for hosting the 2023 Games after having a detailed briefing from the POA and the federal ministry in Islamabad a couple of days ago.
Army chief General Qamar Javed Bajwa also attended the meeting and pledged full support for the Games which Pakistan would be hosting for the third time after the 1989 and 2004 Games.
Arif said that after the briefing, the response of the prime minister was very encouraging and unprecedented. "The prime minister said that by holding the regional gala, Pakistan's soft image would surely be enhanced," said Arif. "The prime minister also said that it must be ensured that Pakistan's performance is outstanding in the Games."
The POA president pointed out that since the Commonwealth Games, Olympics and some other major world sporting events would be over by the time SAF Games 2023 approach, Pakistan would be able to field its best contingent in the Games and will hopefully put up an outstanding performance as per the prime minister's desire.
"The POA has suggested holding the Games in four different cities instead of just confining it to Islamabad," said Arif. "The POA has suggested Lahore as the main venue for the SAF Games while Faisalabad, Gujranwala and Sialkot can also hold some disciplines, respectively.
Arif further said that the venues have almost been finalised and in the next meeting with the federal sports minister on Monday in Islamabad, several other key decisions would be taken with respect to holding the SAF Games.
To a question, Arif said that as it would be the first time that four cities would be involved at one time, the POA would hold any national event as a test run such as inter-provincial or national youth games to test the venues.
"Pakistan Army, which is one of the units affiliated with the POA, had played a great role in hosting the SAF Games in 1989 and 2004 and it would again play its due role to make the Games successful," said Arif.
He said a special programme would also be prepared to portray the country's best image through the games in terms of history, culture and lifestyle.
He added that though the government would provide the seed money for organising the games, the POA would also generate funds through marketing.