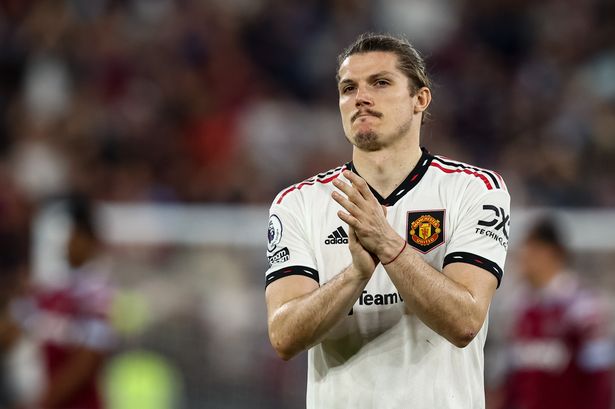 Marcel Sabitzer's season at Manchester United has come to an unfortunate end as he has been ruled out of the club's remaining three Premier League matches and the upcoming FA Cup final due to a knee injury.
The 29-year-old Austrian, who arrived at United on loan from Bayern Munich in January, was absent in their recent 2-0 victory over Wolves. Subsequent tests have revealed a meniscal problem, forcing him to prematurely conclude his campaign with the club.
In an official statement on United's website, the club expressed their disappointment at losing Sabitzer's services during a crucial period as they strive for a strong finish in both the Premier League and FA Cup. They also expressed gratitude for his contributions to the team's progress thus far.
Sabitzer was recruited on deadline day to address the midfield injury concerns, particularly with Christian Eriksen and Scott McTominay sidelined. During his time at Old Trafford, he made 18 appearances, impressing with three goals.
Also read, Brighton's Win at the Emirates Ends Arsenal's Title Hopes
His presence bolstered United's aspirations of securing a top-four finish, and he notably scored from the penalty spot in the FA Cup semi-final shootout victory against Brighton, which set up a highly anticipated showdown against Manchester City on June 3.
Sabitzer had also made a substitute appearance in United's Carabao Cup final triumph over Newcastle in February. However, due to his knee injury, he will now be unable to contribute further in the team's remaining matches this season.