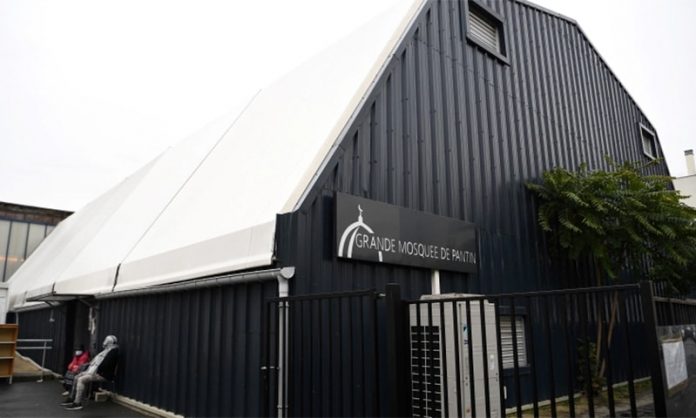 The move came as the investigation revealed the killer had been in contact with a disgruntled parent at Samuel Paty's school in the lead-up to the crime.
The parent — the father of a girl in Paty's class — was behind an online campaign urging "mobilisation" against the teacher.
The father, who is in police custody, had placed his phone number on Facebook and exchanged messages with the killer — 18-year-old Chechen, Abdullakh Anzorov — on WhatsApp in the days leading up to the murder, police sources said.
Among other messages, the father had published a video railing against Paty's choice of lesson material.
The mosque now targeted for closure shared this video on its own Facebook page.
The interior ministry said the mosque, in the densely-populated Pantin suburb northeast of Paris, would be shut on Wednesday night for six months.
Paty, 47, was attacked on Friday on his way home from the junior high school where he taught in Conflans-Sainte-Honorine, 40 kilometres northwest of Paris. His killer was shot dead by police.
Police have arrested 16 people in connection with the killing, including a known Islamist radical and four members of Anzorov's family.
On Monday, Interior Minister Gerald Darmanin claimed the radical and the schoolgirl's father had in effect issued a "fatwa" against the teacher.
As the security forces launched a series of raids targeting "Islamist networks", Darmanin vowed there would be "not a minute's respite for enemies of the republic".
Education Minister Jean-Michel Blanquer said on Tuesday that Paty would be posthumously bestowed France's highest order of merit, the Legion of Honour.
On Tuesday, the head of the Pantin mosque, Muhammed Henniche, said he had shared the father's video not to "validate" his complaint about the sketches, but out of fear that Muslim children were being singled out in class.
An official decree for closing the mosque said its administration "disseminated remarks provoking hatred and violence and likely to contribute to the commission of acts of terror".
President Emmanuel Macron unveiled a plan this month to defend the country's "secular values" against "radical Islam", which included closer scrutiny of mosques.
After Paty's murder, Macron threatened that "fear is about to change sides".
Darmanin said the government would also tighten its grip on private institutions and charities with suspected links to "Islamist networks".