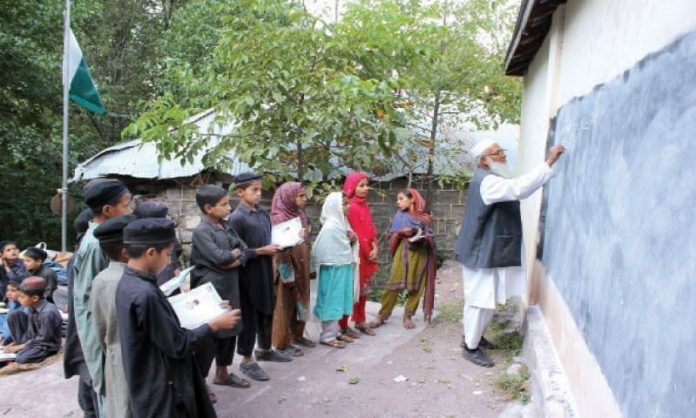 Traders will close businesses and take out a rally to remember people killed by the 7.6 earthquake.
Trader leader Javed Iqbal told reporters that the 2005 earthquake had destroyed Balakot and claimed over 18,000 lives in the city.
He said people from different walks of life, including those, who lost family members to the natural calamity, would take part in special prayer ceremonies at mass graves in the Government High School.
The New Balakot Tehreek, which has been holding a sit-in for many days against the 'denial' of plots in the New Balakot City housing project, will also stage a rally.
STRIKE: Teachers of community schools in Torghar district have announced that they will boycott duty against non-payment of salary for almost 20 months by the Khyber Pakhtunkhwa Elementary Education Foundation.
"Our strike will continue until we get the due payments," senior teacher Sahibzada Mohammad Farooq told reporters after a meeting of community school teachers in Kunder Hassanzai area on Wednesday.
The participants included teachers of 72 such schools, where over 5,000 boys and girls are enrolled.Meanwhile, the Kaghan Development Authority's crackdown on violation of building bylaws in the valley entered third day on Wednesday leading to the arrest of 37 more people.
"We have arrested 20 people in Naran and 17 in Battakundi area for putting up illegal buildings," KDA deputy director Mazhar Hussain Shah told reporters here.
He said the action against violation of building bylaws would continue for the preservation of environment in Kaghan area.