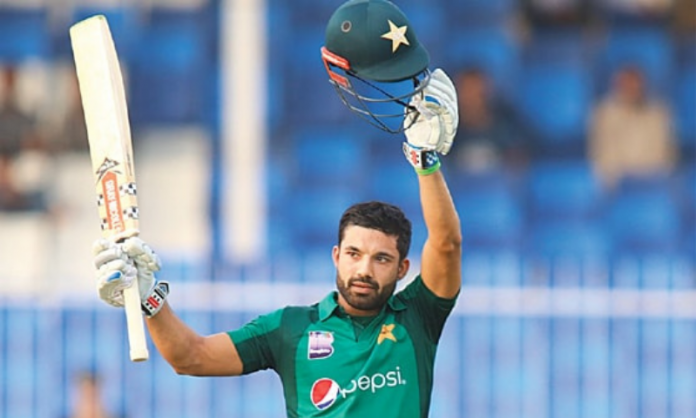 KARACHI: Head coach Andy Flower has no qualms that Multan Sultans will perform better under their new captain Mohammad Rizwan in the HBL Pakistan Super League 6 after last year's heartbreaking defeat during the playoffs.
The former Zimbabwe stalwart, while addressing a pre-tournament media conference on Wednesday, said Rizwan being the Pakistan vice-captain deserves recognition for his leadership qualities and thereby was appointed captain of Multan Sultans in place of Shan Masood.
"We made a change in captaincy because Rizwan possesses qualities as a leader and is also Pakistan vice-captain. He has shown what he can do when he captained the national team when Babar [Azam] was injured [in New Zealand]. He has got a good domestic record and as captain [of Khyber Pakhtunkhwa] won the National T20 Cup," Flower said.
"He's got the qualities to make a successful leader and although I don't know him very much but [after] doing research on Rizwan we decided to go new way forward for Multan by making him our captain and we're looking forward to him leading the side and getting us to the playoffs again by leading from the front.
On Shan, Flower remarked, "This is obviously no discredit to Shan because I really enjoyed working with him. I thought he led the side very well last year and also played well. But having said that nothing stays permanent in life, and this is a change we've made although Shan is still a very important part of the Multan group. He'll play a very big role in the upcoming tournament."
Looking back to HBL PSL V, Flower said the extended break between the league phase and the playoffs played a key part in Multan Sultans failing to make the final.
"We had a very good tournament last time out in the round-robin stages but after that long break [of eight months] came the playoffs but we just tripped there. But it was a very exciting season and I really loved the experience as a coach and the boys too also had great times," Flower, who had been a regular in the HBL PSL since the inaugural season when he was at Peshawar Zalmi, recalled before saying the team is determined to play with the same enthusiasm in HBL PSL 6 to boost their title aspirations.
The big challenge is getting the whole group [of players] because in all franchise-based leagues there are some guys who you have never met before. Our job is to help them feel comfortable and helping communicate with each other.
"We've a couple of practice matches in the lead-up to our opening game against Islamabad United on Sunday. Overall speaking, I think we have got a decent squad at our disposal. We have two young emerging talented fast bowlers in [Shahnawaz] Dhani and [Mohammad] Umar," the coach added.
Meanwhile, Islamabad United skipper Shadab Khan remained optimistic the two-time former champions will not repeat their last-place finish in the HBL PSL V and the squad this time looked stronger and balanced.
"The biggest plus point for Islamabad United is that a number of our own players know each other very well because they've been also played recently in the T20 series against South Africa. So there is question of them finding their way when the HBL PSL starts," Shadab told reporters on Wednesday.
"On top of that most of our foreign players have been playing in other leagues [Big Bash and Abu Dhabi T10] and are in good form. So that is a good sign for us," Shadab remarked.
"Last year we really struggled to get going and as a result, Islamabad United ended in the last place. However, we have tried to rectify the mistakes we made then by getting the right sort of players to get the right combination during the player draft. In our mind we made three sets of combinations for different situations that we may confront in HBL PSL 6.
"Our main target during the draft was to ensure we covered all our bases going forward. The combinations we decided look well balanced and Insha'Allah we'll do much better this time," Shadab hoped.
The young Islamabad skipper singled out Faheem Ashraf and Hasan Ali as the driving force and was confident the two Pakistan stars would play key roles.
"Faheem has really emerged as a decent cricketer during the recent series and the way his batting has improved is something that should help Islamabad United utilise him as much as possible, " Shadab said. "Hasan is a real character and his presence would definitely enliven our dressing room and keep everyone happy."