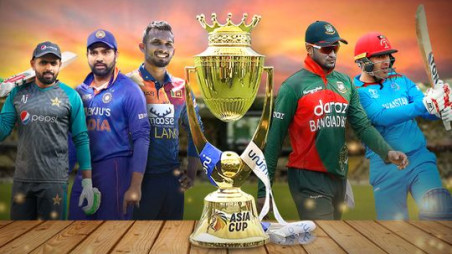 The Asian Cricket Council (ACC) President, Jay Shah, announced that the fate of this year's Asia Cup, which could determine Pakistan's participation in the World Cup in India, will be decided during discussions on the sidelines of the Indian Premier League (IPL) final in Ahmedabad on Sunday.
The Pakistan Cricket Board (PCB), who is hosting the eight-team Asia Cup in September, has proposed a "hybrid" model to hold some matches at a neutral venue since India has refused to tour Pakistan. Due to the strained political relations between the two countries, bilateral cricket between India and Pakistan remains suspended, and they only play each other in multi-team events.
Pakistan has threatened to boycott the World Cup in India, scheduled for October-November, if they are forced to hold the entire Asia Cup in another country, likely the United Arab Emirates. Shah mentioned that cricket officials from Sri Lanka, Bangladesh, and Afghanistan will attend the IPL final in Ahmedabad on Sunday, where a final decision regarding the Asia Cup will be made.
"On Sunday, we will have discussions with them to determine the future course of action for the Asia Cup 2023," said Shah, who is also the secretary of the powerful Indian cricket board, in a brief statement on Thursday. According to a source, PCB chairman Najam Sethi is expected to participate in the meeting virtually.