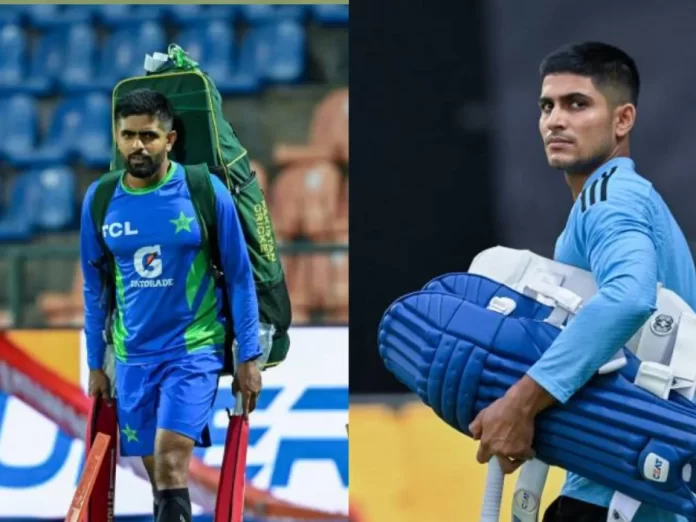 In a spectacular display of talent and determination, two of India's rising cricket stars have surged in the ODI rankings, narrowing the gap with Babar Azam, the world's top-ranked batsman. 
Shubman Gill and Ishan Kishan have captured the cricketing world's attention with their stellar performances during the ongoing Asia Cup 2023.
Despite their remarkable progress, Babar Azam still maintains a commanding lead in the ODI batting rankings. However, the dynamic duo of Gill and Kishan has made significant strides.
In the fast bowling department, Pakistan has reason to celebrate as three of their top bowlers have seen notable improvements in their one-day international (ODI) rankings. Shaheen Shah Afridi, the pace sensation, has ascended four spots to secure the sixth position overall, thanks to his impressive haul of six wickets in Pakistan's first two matches of the 2023 Asia Cup.
Haris Rauf and Naseem Shah, two other formidable fast bowlers from Pakistan, have also witnessed substantial climbs in their ODI rankings. Rauf has soared 14 places to share the 29th spot, while Naseem Shah has surged 13 places, achieving a career-high 68th ranking.
The International Cricket Council (ICC) acknowledged these developments in a press release, stating, "While Babar Azam continues to dominate the ODI batting rankings, both Shubman Gill and Ishan Kishan have made impressive strides, catching up with the Pakistan skipper due to their outstanding performances in the ongoing Asia Cup 2023."
The release further elaborated on Gill's achievements, highlighting his unbeaten 67-run inning during India's crucial match against Nepal. This remarkable performance propelled him to a career-high rating of 750 rating points, securing the third position in the ODI batting rankings, all of this just a month before the commencement of the ICC Men's Cricket World Cup.
In summary, the Asia Cup 2023 has witnessed the emergence of promising talent in the form of Shubman Gill and Ishan Kishan, who are on a quest to challenge the dominance of Babar Azam in ODI batting rankings. Meanwhile, Pakistan's fast bowling arsenal, led by Shaheen Shah Afridi, Haris Rauf, and Naseem Shah, is making its presence felt on the international stage with impressive climbs in the ODI rankings.