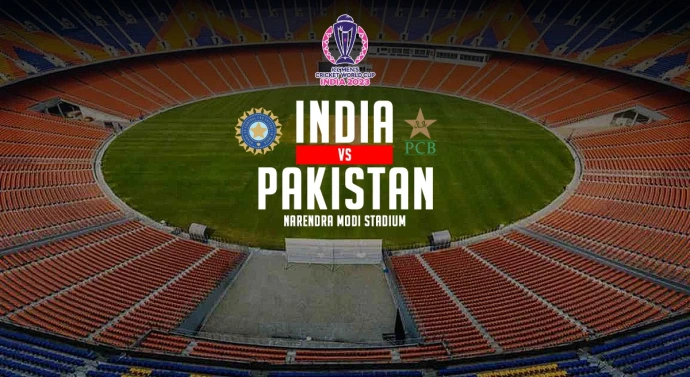 The 2023 edition of the ICC Men's ODI World Cup is scheduled to take place in India during the months of October and November.
This marks the first time in the tournament's history that the entire event will be hosted in India, with matches set to take place across 13 venues. The official confirmation from the BCCI and ICC regarding which grounds will host the matches is still awaited. 
Current reports suggest that the Narendra Modi Stadium in Ahmedabad, the world's largest stadium, is leading the race to host the highly anticipated match between India and Pakistan. The venue is decided for Pak vs India face off in the world cup because of their historical rivalry. 
The stadium's seating capacity of over 1 lakh people makes it an ideal venue to host the match. A large number of fans are expected to travel from abroad to witness the event of the World cup 2023. 
Pakistan set to solidify World Cup preparations
The tournament is set to commence on October 5, with Nagpur, Bengaluru, Trivandrum, Mumbai, Delhi, Lucknow, Guwahati, Hyderabad, Kolkata, Rajkot, Indore, Bengaluru, and Dharamshala among the shortlisted venues. India is expected to play its matches in only seven of these 13 venues. 
For security reasons, Pakistan is likely to play most of their matches at the M Chinnaswamy Stadium in Bengaluru and the Chepauk Stadium in Chennai, while Bangladesh could also play most of their matches in Kolkata and Guwahati to reduce the travel distance for fans from the neighboring country.