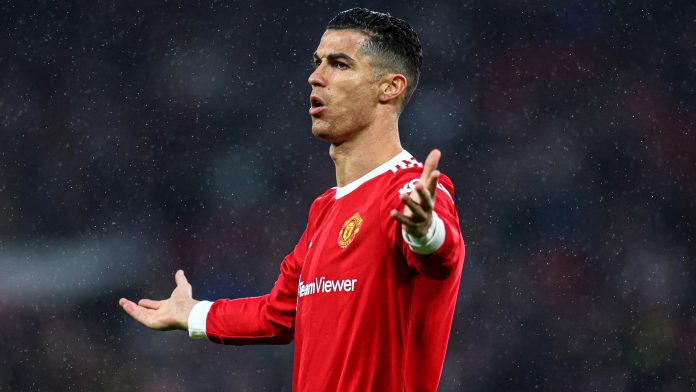 Cristiano Ronaldo's transfer: Is CR7 leaving Manchester United and which clubs are likely to acquire him?
Cristiano Ronaldo's transfer from Manchester United appears to be imminent. This is largely due to his fallout from the first team and his relationship with the manager. However, his age has also played a role in his recent poor performance, which even led to a rift between him and the former Juventus coach Massimiliano Allegri, when CR7 was at Juve. It now appears that the Portuguese may be forced to end his career in MLS, as a number of other superstars have. Follow Sports Brief on Twitter for more trending and breaking news! Cristiano Ronaldo reacts during the UEFA Europa League group E match between Manchester United and Omonia Nikosia at Old Trafford on October 13, 2022, in Manchester, England. Photo: James Gill Source: Getty Images Ronaldo has been a versatile attacker who can play on either wing as well as through the centre of the field, being very strong with both feet. He was known for his dribbling and flair, frequently displaying a variety of tricks and feints. When did Cristiano Ronaldo transfer back to Manchester United? He returned to Old Trafford at the start of the 2021/22 season, and his transfer fee was reported to be $14.86 million, with a two-year contract plus an optional year. Ronaldo was given the number 7 shirt, which belonged to Edinson Cavani, after the Uruguayan agreed to switch to number 21. The first 24 hours of Ronaldo's shirt sales were reported to have broken the all-time record after a transfer, surpassing that of Messi's move to PSG.
He was the standout performer in a poor Premier League team that finished sixth. Ronaldo had 18 goals and three assists in the league. Only Son Heung-min and Mo Salah (23) had more goals than the Portuguese forward. His season got off to a good start, as his second appearance for United ended with a brace in a 4-1 win over Newcastle.
Ronaldo scored nine goals in his last seven appearances, including two hat-tricks against Norwich City and Tottenham Hotspur. Throughout the season, the club legend was present in the big games, directly contributing to nine goals against the 'big six' opposition.