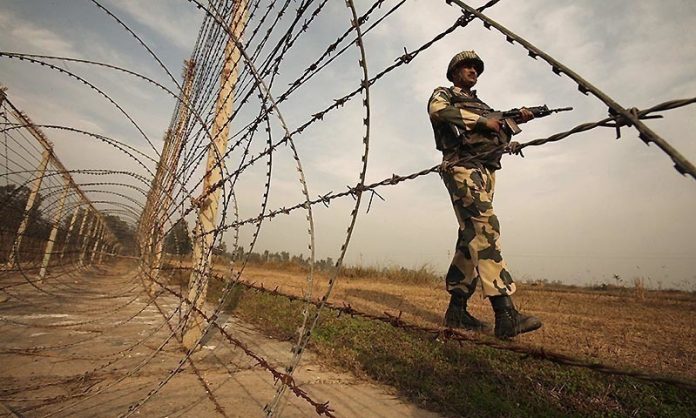 Ikhlaq Gillani, a police official in Forward Kahuta, district headquarters of Haveli, told Dawn that Indian troops violated ceasefire in the Rakhchikri sector at about 8am, using both small and heavy arms.
A mortar shell exploded in the courtyard of a house in Digwar Narri Ban village, causing the death of 75-year-old Chaudhry Mohammad Bashir, he said, adding that the shelling also burnt his pile of dried hay in the field.
In Bhimber district, several villages of Samahni subdivision came under "indiscriminate and unprovoked" shelling by Indian troops, deputy commissioner Qaisar Aurangzeb said.
In Gahi village, Naveed Iqbal, 23, his wife Tayyaba Noreen, 20, and mother Farzana Kosar, 40, suffered injuries after a shell landed along their house, Mr Aurangzeb said, adding that Mohammad Usman and Nazar Mohammad were injured in Dhairi Samrala and Chahi villages, respectively.
A police official, who did not want to be named, told Dawn that some mortar shells also fell close to the local courts and an educational institution.