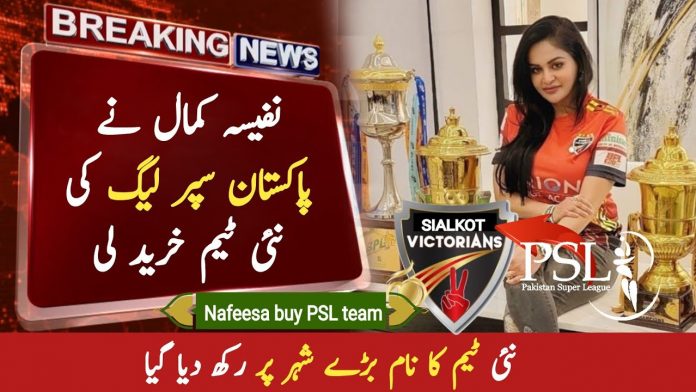 Nafisa Kamal, the owner of Comilla Victorians in the Bangladesh Premier League (BPL), has expressed her desire to acquire a team in the Pakistan Super League (PSL).
A Bangladeshi journalist, Fahim Rahman, reported on this development. The report revealed that Nafisa is among the individuals interested in purchasing a franchise in the PSL. No one is sure of the reason for this interest but one can predict that PSL is developing at a fast pace. The pak cricket project might see some more developments in the upcoming years. 
The assessment of stakes for making such a decision still remains unknown. 
The Pakistan Cricket Board (PCB) management committee chairman, Najam Sethi, had earlier announced that no new teams would be added to the PSL in the next two seasons, due to an agreement with the current six franchises. However, Sethi also acknowledged the demand for more teams in the league, with several parties expressing their interest in being part of it.
Currently there are six teams owned by different individuals. According to the current setting, these teams will play for the next two years. 
Sethi noted that there are concerns from existing franchises about potential revenue loss and market saturation, but said that the PCB is open to discussing these issues and finding solutions that benefit all parties involved. He emphasized that adding two more teams to the PSL would create a win-win situation for everyone and that there is significant interest from potential buyers, even if there were 10 teams in the league.