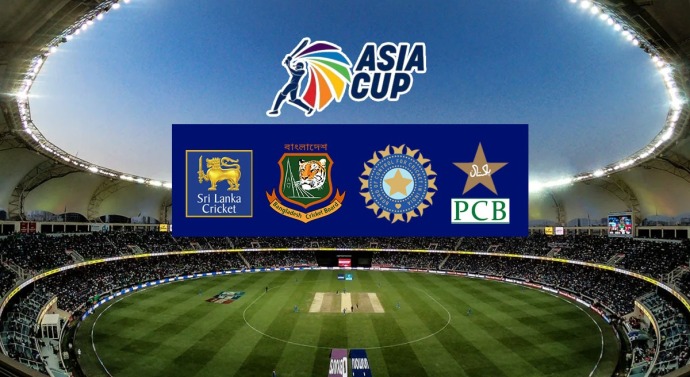 The Asia Cup 2023, scheduled to be held in Pakistan, has hit a roadblock as the Bangladesh Cricket Board (BCB) and Sri Lanka Cricket (SLC) have declined the Pakistan Cricket Board's (PCB) hybrid model proposal. 
The proposal suggested that India play all their matches in the United Arab Emirates (UAE), while the rest of the tournament is held in Pakistan in September 2023. BCB and SLC have rejected the idea due to logistical challenges and the extreme heat in UAE during that time.
Mohan de Silva, the SLC secretary, said that they have conveyed their opposition to the hybrid model to the Asian Cricket Council (ACC). However, they have not made any final decision yet. The SLC secretary also mentioned that SLC is interested in hosting the tournament in Sri Lanka while Pakistan retains the hosting rights, similar to the 2022 event held in the UAE due to political and economic turmoil in Sri Lanka.
A PCB official stated that they are firm about hosting the Asia Cup through the hybrid model as it would resolve logistical and travel issues. They also reiterated that they would not participate in the tournament if the Pakistan plus neutral venue model is rejected.
India and Pakistan, known for their intense rivalry, have not played on home soil since 2012 and only meet in multinational tournaments on neutral grounds. The Chairman of the PCB Management Committee, Najam Sethi, expressed concerns over the looming crisis and suggested a rational approach to resolve the matter to ensure the successful hosting of the Asia Cup and Pakistan's participation in the ODI World Cup in India. 
Sethi believes that if India refuses to travel to Pakistan for the Asia Cup, the Pakistani government might not allow the team to cross borders for their World Cup participation, resulting in cricket suffering the most. He called for a middle ground to solve the problem that could threaten the smooth hosting of ICC and ACC events.