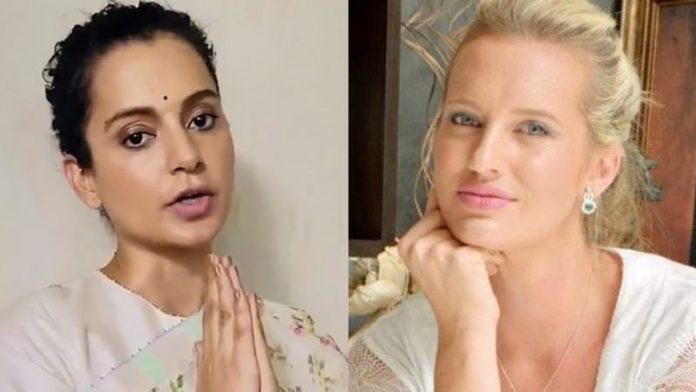 The Queen actor recently found herself in hot waters while calling out industry celebrities (read: Deepika Padukone) for being drug addicts, claiming that the illness is a consequence of drug abuse.
Surprisingly, after multiple sarcastic jibs back and forth, she claimed to having never started a fight, ready to quit social media if anyone could prove otherwise.
"I may come across as a very 'ladaku' person but it's not true, I have a record of never starting a fight, I will quit twitter if anyone can prove otherwise, I never start a fight but I finish every fight," Ranaut insisted. "God said when someone asks you to fight, you mustn't deny them."
Shaneira Akram took this opportunity to speak for all of us, calling out the Tanu Weds Manu actor on the irony.
"You may not start fights, but you're not exactly Mother Teresa now are you…" she calmly put it.
An active spokesperson following Sushant Singh Rajput's demise, Kangana has often found herself quarrelling with many on the internet. But will her claim be proven wrong? Guess we'll just have to wait and find out.