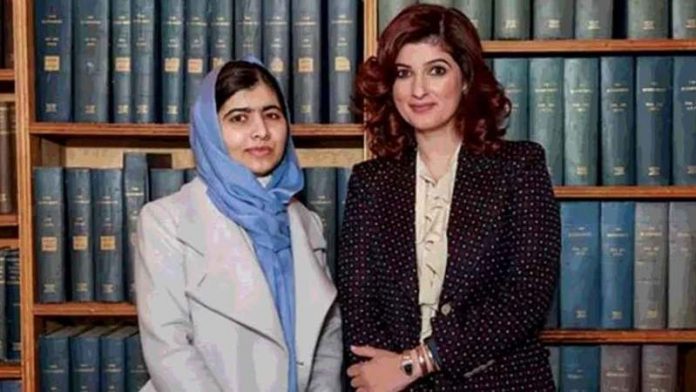 Part of a virtual Tweak India Summit that was organised by actor-turned-author Twinkle Khanna, Oxford graduate Malala Yousufzai spoke about the importance of using your voice to help others.
Opening up about her time at Oxford, the Nobel laureate revealed what it was like to be a celebrity student and a well-known face across the globe.
"I was not a television celebrity or actor you know," Malala pointed out humbly. "So even the support and fame I was receiving was quite different. It was Malala, you're an inspiration to us, we admire you. So for me, it was like thank you so much for your support and thank you for standing up with me. And if they would ask for a picture then yes, of course, why not?"
Khanna also proceeded to ask her what it was like to be at the center of death threats at the age of 14.
"For me, that life was the worst I could imagine," the activist said, talking about how not being educated meant being pushed into child marriage, and becoming more vulnerable to domestic violence. "That's why I started speaking for my rights to go to school and for the rights of all the girls in Swat valley."
"For an 11-year-old girl to come to this realisation that I need to speak for everyone, not just me, is a quantum leap," Mrs Funny Bones declared, breaking down into tears as Malala revisited the painful details of when she was shot, as narrated by her friends.
"I do not remember it, and it's good that I do not remember," she points out, adding that after the global support, her research concluded that "if we educate all girls and give them 12 years of education, it adds 30 trillion dollars to the global economy."