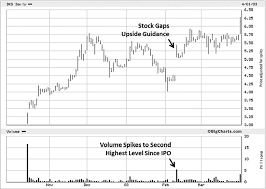 KARACHI: Stock market showed great resilience on Monday in the face of flaring political temperature in the country where the government and the opposition alliance stood face-to-face in the city of Multan in bitter confrontation.
The stocks opened in the negative and the KSE-100 index slipped 237 points, but soon the investors seemed to throw all caution to the wind, their sentiments receiving a boost by prospects of a lower CPI inflation figure for November.
Banks and oil marketing companies took lead in the recovery that later turned into a rally with the KSE-100 index closing with a gain of 262 points (0.64 per cent) at 41,069.
The benchmark made intra-day high of 389 points as sectors across the board started to turn green.
Traders said that MSCI semi-annual index review changes, which were made earlier in the month went into effect on Monday which resulted in the MCB Bank Ltd (MCB), Oil and Gas Development Company and Pakistan Petroleum Ltd record brisk activity. Traded volumes slipped 2pc over the previous session to 388.6 million shares while the traded value increased by 7pc to reach $88.2m.
In the oil & gas marketing sector, the Pakistan State Oil (PSO) reacted positively to the prospect of share swap arrangement as proposed by the Petroleum Division to settle circular debt among public sector entities in the energy chain.
Shell Pakistan followed suit which saw both scrips locking in gains of over 3pc. A scramble in buying was witnessed in the technology sector where TRG Pakistan hit the upper circuit, Netsol gained 6.8pc and Avanceon added 5.9pc to its value.
Positive news flow in the steel sector lifted almost all scrips including Aisha Steel Ltd, ISL, Ameli Steel Ltd, International Indus­tries Ltd and Mughal Steel. Exploration & production sector stocks closed in the red due to decline in international oil prices ahead of the OPEC+ meeting to be held on Tuesday where cut in oil supplies was likely to be deferred to Q12012.
Among scrips, major upside to the Index came from TRG, PSO, MCB, United Bank Ltd and Lucky Cement which cumulatively contributed 151 points to the benchmark index.