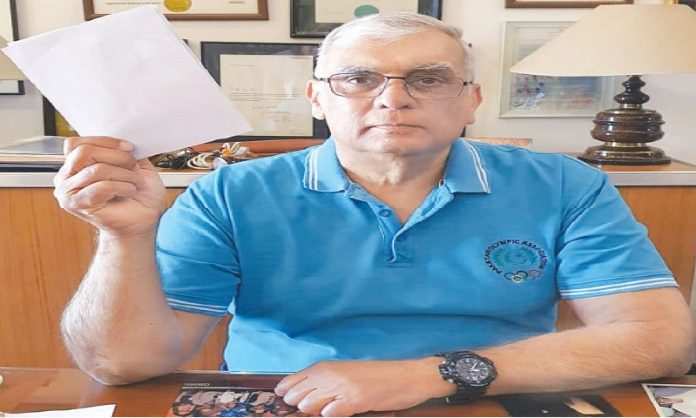 KARACHI: The International Day of Sports for Development and Peace (IDSDP) is marked by United Nations General Assembly to signify the importance of sports in bringing a positive change in the society and the International Olympic Committee (IOC) and other sports organizations celebrate this day on April 6 which links it with the origin of the first modern Olympic Games held in 1896. Pakistan Olympic Association (POA) celebrated the 8th International Day of Sports for Development and Peace to highlight the positive impact made by sports even in these difficult times caused by the Covid-19 pandemic.
"The National Federations and POA units play the role of an institution to transmit sports values to the athletes," said President Pakistan Olympic Association Lt. Gen ® Syed Arif Hasan here on Tuesday. "This initiative was taken to promote fitness, health and well-being of our athletes to fight against the Covid-19 pandemic. National Federations posted awareness information on their websites with the hashtag #WhiteCard and post their pictures holding white placards which signifies peace," he said.
"Behind every placard, there is a story that impacted the individuals as well as the communities positively around the globe. This day is considered as vital to foster peace through sports and athleticism," added Arif. "On this day, the entire Olympic family unites to give a message to utilize sports as a pathway to bring peace. We are facing strict restrictions as far as the sports events and the venues are concerned. However, we can still make sure to maintain our physical strength and fitness by training at homes, by following the safety protocols with an aim to ensure our health and well being; Sports for Development of Peace," he concluded.