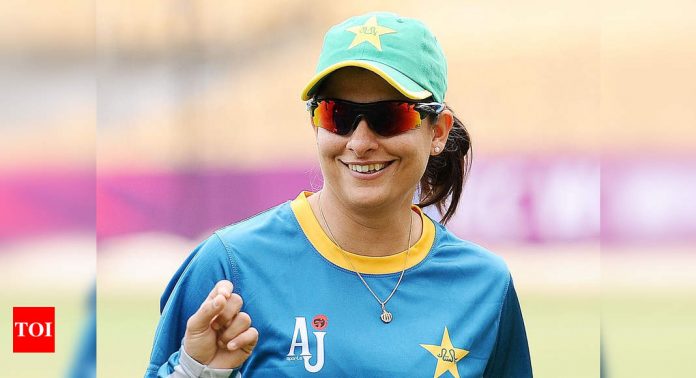 With the second wave of the coronavirus pandemic on the rise still, the most recent celebrity to be affected by it is Sana Mir.
The former captain of the Pakistan national women's cricket team, who was born on January 5, shared the unfortunate news on social media, informing her fans she was spending her birthday in isolation.
"Thank you for all your wishes and prayers for my birthday and recovery. I have tested positive and only have mild symptoms for now. Informed the people who were in close contact, all are negative till now Alhamdulillah," she posted, urging her followers to strictly follow SOPs.
"Keep wearing the mask, the act may protect you and others."
Mir also shared how her friends and family, despite being physically distant, did their best to make her day, revealing the abundance of presents she received on her 35th.
"Love always finds a way. I spent my 35th birthday in isolation but the love from friends and family found a way to reach me. It is all due to the goodwill of my parents, their prayers and the absolute Mercy of the One, who never leaves us alone," she shared. "Thank you all!"
The girl with the green jersey announced her retirement from cricket in April 2020. Since her debut in 2005, the star participated in 226 international matches, having captained 137 of them and being an absolute trailblazer in the sport.
Wishing Sana a speedy recovery.