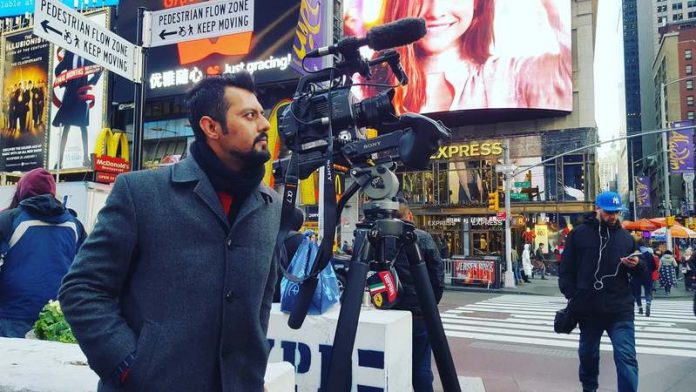 Award-winning Pakistani filmmaker, Shehzad Hameed Ahmad was recently honoured by United Women Singapore for championing the cause of gender equality through his films.
In an online ceremony, Singapore-based Ahmad was awarded the Gender Equality Impact Changemaker (Male Individual) award.
Over the last 10 years, Shehzad has done considerable work highlighting women causes and creating awareness for gender equality.
His work includes the likes of The Pakistani Four 2012, where he traversed across America to film the journey of 4 Pakistani American women; Flight of the Falcons 2015, that profiled the inspiring journey of Pakistani schoolteacher and her two-room school in Aroop, Gujranwala that highlighted the issues of girls education in rural Pakistan; and Nepal's Child Brides 2017, that highlights the work of Nepali activists in creating awareness about this crucial issue.     
He works on a range of different topics with his work being featured on TVF International, Toggle, Dawn News, National Geographic, TV Ontario, CNA and Crime & Investigation Channel, amongst others.
United Women Singapore's GEIA aims to recognise organisations, men, women, and youth in Singapore who have championed initiatives to advance gender equality and empowerment of women in the workplace and/or the community.