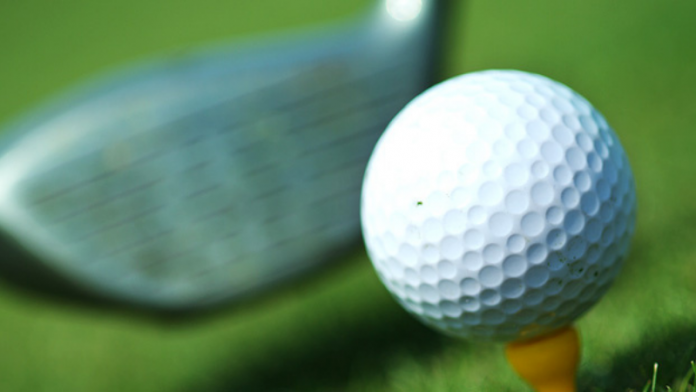 KARACHI: On his Instagram profile, Saim Shazli's bio describes his golfing motto: "Swing fast, hit hard, hit long".
At the Karachi Golf Club on Sunday, the 24-year-old did exactly that to win a second title in three weeks. He did so by moving up the leaderboard at the Sindh Amateur Golf Championship one step at a time.
Saim was in joint-third place after the first round, moved into joint-second after the second and then finished top at the end of the final round, two strokes ahead of his nearest rivals.
"It's the sort of victory that boosts my confidence about eventually turning professional," Saim, who lifted the amateurs' title at the CAS Open Golf Championship at the start of the month, told Dawn.
But two-handicapper Saim, who is currently enrolled in a bachelors' programme at Karachi University, isn't setting a timeline for himself.
"I think if I want to turn pro, I'm confident I'd be able to make the transition," added Saim. "I'll just need to shift my focus totally towards golf."
Saim's focus on Sunday was to overhaul Hamza Shikoh at the top of the leaderboard. He went into the final round a shot behind Hamza, level with Arsalan Shikoh Khan.
"Even after the first round, when I was four shots off the lead, I had a feeling that I just had to keep playing my shots and things will fall in place."
They did in the final round. Saim conjured up some stunning shots from difficult positions for a 74 to finish on 222 and hold off Yashal Shah (73), who finished joint-second with Arsalan (76).
Hamza could only manage a 78 as he ended in third on 225, a stroke ahead of Omar Shikoh Khan (75).
National amateur champion Omar Khalid (74) ended in sixth place on 231, one shot behind Saad Habib (76).
Six-handicapper Saad was the net winner with 212.
In the two-round seniors competition, Khurram Khan was the gross winner after he fired a 77 to finish on 150, two shots ahead of Asad I.A. Khan (76). Azhar Abbas (80) and Khalid J. Siddiqi (77) ended in third place on 158.
SGA president Asad was the net winner with a score of 138 over two rounds.
The event saw SGA team up with Shaukat Khanum Memorial Cancer Hospoital to showcase their under-construction facility in Karachi.