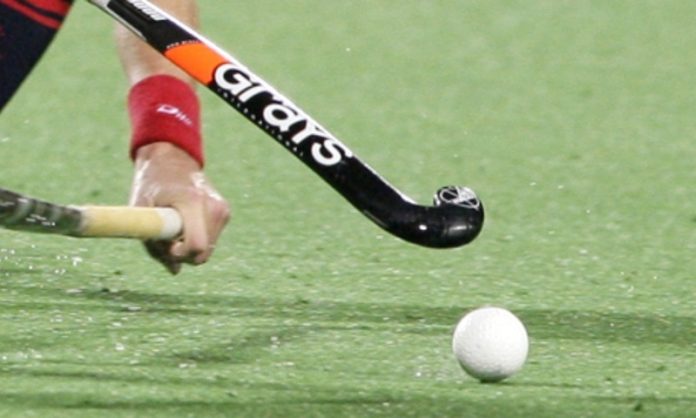 KARACHI: The death of former international hockey goalkeeper Qamar Riaz-ul-Haq after protracted illness is a major loss for the sports fraternity, particularly friends' circle of YMCA of yesteryear. Be it men's hockey, women's hockey or any other sporting event, he made incredible contribution that made him tall.
The deceased, who was the elder brother of former Olympian Qamar Zia, is survived by two daughters and a son. His wife had passed away in 2015.
Born in Chichawatni of Sahiwal District, the 74-year-old Riaz made his mark when he was selected to the Pakistan squad for a tour to Indonesia which was followed by a tour to East Africa in 1965. During the second leg of this tour, he played matches against Kenya, Uganda and Tanzania and during one of these matches his left knee was fractured that unfortunately halted his career.
Though the then Pakistan Hockey Federation (PHF) got his knee operated upon but could not make him fit again to make a comeback to the national team.
Riaz, who had done B.Sc. (Hons) from the University of Agriculture Faisalabad, earned varsity colour as a goalkeeper due to his outstanding skills as none of the players were available for the position. Incidentally, Qamar Zia followed the suit.
Riaz joined Customs (Appraisement) in 1974 and also played for its departmental hockey team in domestic events.
The deceased repaid the debt as the honourary coach of the YMCA hockey club besides imparting finer points of the game to Habib Public School hockey team for some time. It may be mentioned that YMCA is known for producing goalkeeping stalwarts like Shahid Ali Khan, Mansoor Ahmed, Ahmed Alam and Ejaz Khokhar.
Riaz also served as president of the Sindh Wrestling Association and the Karachi Tug of War Association for some time.
He was also a social figure and philanthropist who used to quietly help needy sportspersons and a host of others. His YMCA circle includes Ustad Masroor, Abid Hussain and Shabih Abbas among others while his Customs circle comprised former Olympian Khalid Mehmood, Ashraf Chaudry and Waseeq Ahmed.
Riaz was confined to home after the demise of his wife due to health complications and had become wheelchair-bound some two years ago. Later, he moved to Lahore where he succumbed to death last Thursday.
Riaz will be missed for a long time. May Allah bless his soul in peace. Ameen.