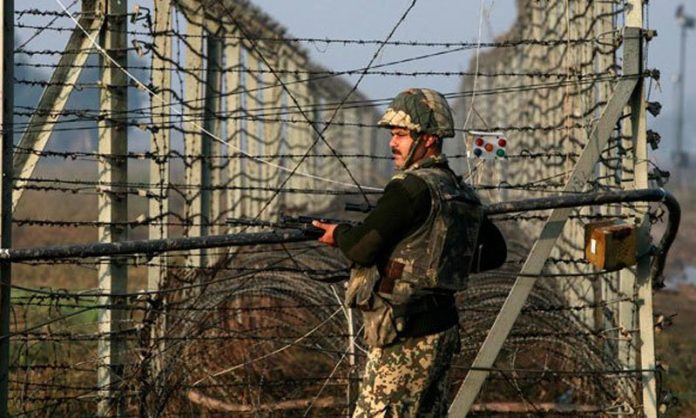 Chaudhry Ansar Mahmood, said to be in his mid-thirties, was about to reach his home in Gohra Mehri hamlet when he fell victim to the savagery of some trigger-happy soldier in an Indian post, situated at a stone's throw from the spot, deputy commissioner Bhimber Qaiser Aurangzeb told Dawn by telephone.
Gohra Mehri hamlet is part of the revenue village Kahanwaliyan in Samahni subdivision of Bhimber district. Milit­ary refers to this area as Baghsar sector.
"He was struck by a single bullet that pierced the right side of his body through the ribs," DC Aurangzeb said.
A group of undaunted villagers took the victim to the nearest health fa­­cility in Bandala but he did not survive due to excessive blood loss, he added.
The deceased was said to be the elder son of his parents and a father of three daughters. His funeral would be held at 1pm on Thursday.
In a statement, the Inter-Services Public Relations confirmed the martyrdom of Mr Mahmood due to "unprovoked ceasefire violation by the Indian army in Baghsar sector".