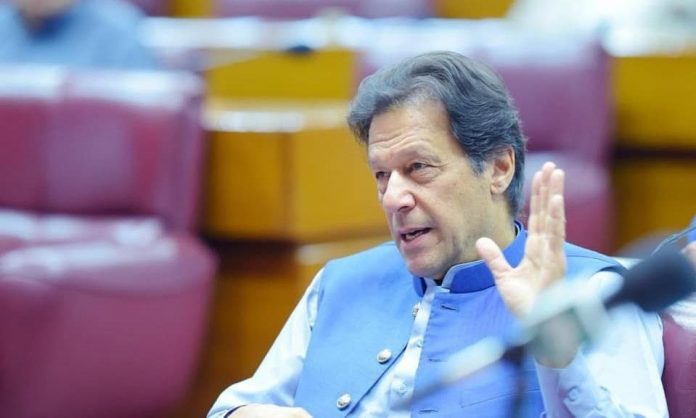 A bench consisting of Chief Justice Waqar Ahmad Seth and Justice Mohammad Nasir Mehfooz adjourned the hearing after the lead counsel for the petitioner, Inamullah Khan of the Justice and Democratic Party, didn't turn up for being unwell.
Junior lawyer for the petitioner had sought the adjournment.
The bench directed the counsel for both petitioner and respondents to attend the next hearing to argue the case.
Deputy attorney general Mohammad Habib Qureshi appeared for the prime minister and insisted that the issue was a 'past and closed transaction', so the petition was not maintainable.
The bench observed that the petition had been pending with it since 2018 and therefore, there won't be further hearing adjournments.
The petitioner had lost the 2018 general election to Imran Khan, the chairman of the Pakistan Tehreek-i-Insaf, in the NA-35 Bannu constituency as a candidate of the Justice and Democratic Party headed by former chief justice of Pakistan Iftikhar Mohammad Chaudhry.
He has contended that Mr Imran Khan had neither mentioned the name of his alleged daughter nor disclosed the assets of his current wife in his nomination papers filed for contesting the election.
The petitioner claimed that in the process of contesting election in the NA-35 Bannu constituency, Mr Imran Khan had attached a false declaration and affidavit with his nomination papers and didn't mention Tyrian Jade Khan White as his daughter.
He claimed that the respondent was not righteous and sagacious in terms of articles 62 and 63 of the Constitution and therefore, he couldn't contest election.
The petitioner said he had raised important objections before the returning officer of that constituency but the latter rejected them all and accepted the nomination papers of Imran Khan.
Last year, an application was filed on behalf of the prime minister with the court contending that the petitioner had concealed the declaration of the Supreme Court that Imran Khan was sadiq (righteous) and amen (sagacious) under Article 62 and 63 of the Constitution.
Mr Imran Khan had declared that he had won the NA-35 seat but vacated it and therefore, there was no need for the filing of that petition.
He wondered as he was no longer the MNA from the said constituency, how the present petition could be declared maintainable.
The application had contended that the writ petition was about an election matter against the judgment passed by the returning officer at a pre-election stage and the electoral laws provided remedies against the pre-election grievances under sections 8 and 9 of the Elections Act, 2017, which had not been availed by the petitioner and therefore, the petition was liable to be dismissed.