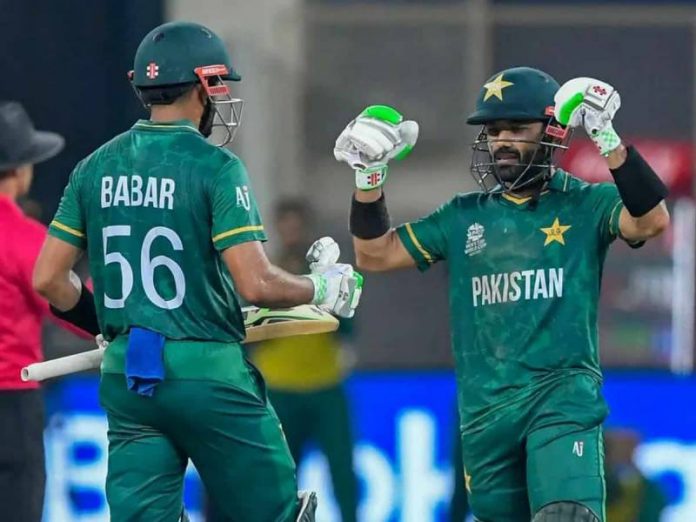 Babar Azam and Mohammad Rizwan have made headlines as they become the first-ever cricketers to enroll in the prestigious Harvard Business School's executive education program on the Business of Entertainment, Media, and Sports (BEMS). 
From May 31 to June 3, the star cricketers will actively participate in the program taking place on the Harvard campus in Boston, Massachusetts. The program will include engaging with various communities in the United States until June 13, broadening their exposure and experiences.
Other athletes such as football legends Kaka, Edwin van der Sar, Gerard Pique, Oliver Kahn, NFL player Brandon Marshall, NBA players Chris Bosh and Dwyane Wade, and Major League Baseball star Alex Rodriguez have also completed this esteemed course in the past.
While talking to the media Mohammad Rizwan said that It is an immense honor to represent Pakistan on such a prestigious global platform. By attending the BEMS program at Harvard they want to learn from the world's best faculty and program fellows while sharing our unique journey and insights with others.
Watch Babar Azam And Mohammad Rizwan Decide To Quit Cricket?
Babar Azam had similar sentiments stating, "As a lifelong learner, I have extensively discussed this program with Professor Elberse and Talha Rehmani. My decision to join this world-class program at Harvard stems from my desire to connect, explore, listen, learn, grow, and contribute to communities globally. I firmly believe there is much to learn from exceptional athletes and top business executives in the entertainment, media, and sports industries, who come from diverse corners of the world."
The program will be led by Professor Anita Elberse, one of the youngest women ever to achieve tenure at the Harvard Business School. Elberse expressed her delight in welcoming Babar Azam and Mohammad Rizwan, believing that the other participants will greatly benefit from the experiences of these world-class athletes with a strong interest in the business world.