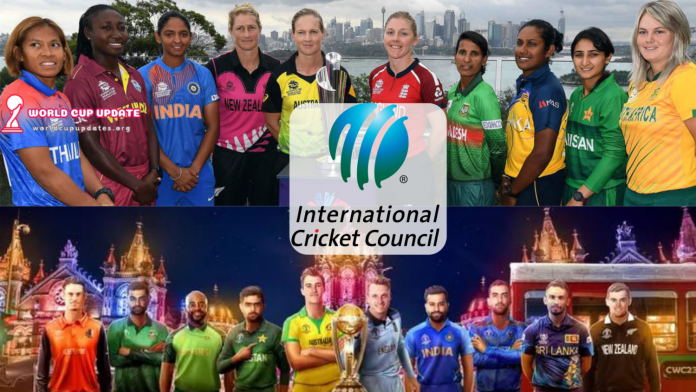 This news holds particular significance for Pakistan sports and the cricket community in Pakistan.
In a groundbreaking decision on Thursday, the International Cricket Council (ICC) made an announcement regarding the equal distribution of prize money to men's and women's teams participating in its events. 
The ICC, in a statement, declared that teams competing in events like the T20 and one-day international World Cups would now receive equal prize money based on their finishing position in the tournament and match victories. This decision marks a pivotal moment in the history of the sport and brings about a sense of joy among cricket enthusiasts in Pakistan.
Also, read Jay Shah and BCCI deny reports of Pakistan Visit
Greg Barclay, the ICC chair, expressed his delight, stating, "This is a significant moment in the history of our sport. I am delighted that men's and women's cricketers competing at ICC global events will now be rewarded equally." The recognition of gender equality in cricket by the governing body is expected to have a positive impact on the development of cricket in Pakistan and foster a more inclusive and fair sporting environment.
This landmark decision by the ICC comes at a time when discussions on gender parity in sports have gained significant traction worldwide. Football's governing body, FIFA, has faced criticism for not implementing equal prize money at its World Cups. The upcoming women's football World Cup is offering $152 million in prize money and player participation fees, which is still considerably lower compared to the $440 million awarded to national associations during the 2022 World Cup in Qatar.
With this development, the focus on Pakistan cricket sports and the overall promotion of gender equality in sports is likely to intensify. The equal distribution of prize money will not only provide greater incentives for women cricketers in Pakistan but also encourage participation and nurture talent at all levels. It is hoped that this positive momentum will further propel the growth and success of Pakistan's cricketing endeavors, while inspiring young athletes to pursue their dreams in the sport.