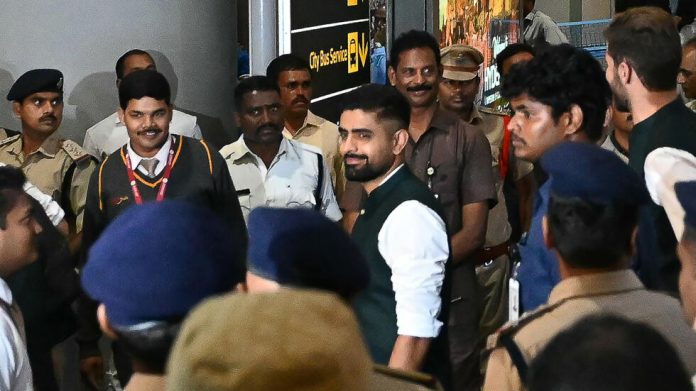 In a long-awaited and historic moment, the Pakistan cricket team touched down in the bustling Indian city of Hyderabad on a Wednesday, marking their participation in the upcoming ICC World Cup 2023.
After a journey that took them through Dubai, the national team landed at the Rajiv Gandhi International Airport. A video posted by the Pakistan Cricket Board (PCB) captured the squad disembarking from their flight.
This development was confirmed by the Press Trust of India, underlining the significance of this visit as it's Pakistan's first journey to their neighboring country in seven years. Their previous excursion to India was in 2016 for the T20 World Cup.
Earlier in the week, the Indian government had finally granted visas to the Pakistani squad, a process that experienced multiple delays. The issuance of these visas came after the PCB had penned a letter to the International Cricket Council (ICC), expressing their concerns regarding the visa matter.
With the ICC World Cup 2023 all set to unfold in India from October 5 to November 19, the Pakistan cricket team is gearing up for their opening match on October 6, which will see them face off against the Netherlands in Hyderabad. The clash everyone has been eagerly awaiting, the showdown with arch-rivals India, is scheduled for October 14 in Ahmedabad.