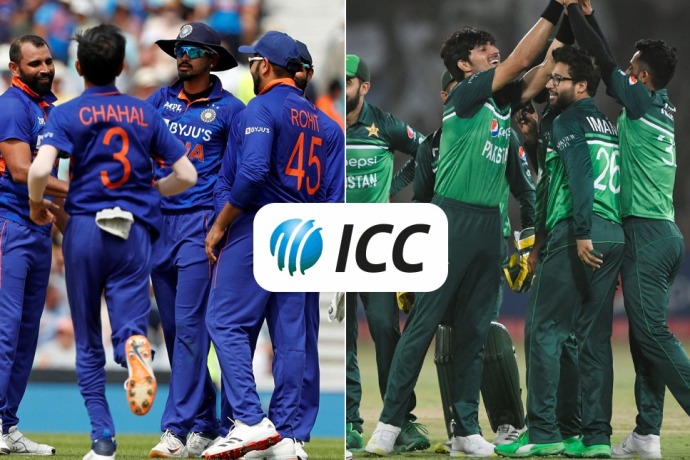 Pakistan's brief reign as the world's top-ranked team in ICC Men's ODI Rankings has come to an end just 48 hours after they claimed the position for the first time in their history. 
This came after New Zealand defeated Pakistan by 47 runs in the fifth and final ODI match held in Karachi on Sunday. Although Pakistan had secured the top position by defeating New Zealand in the fourth ODI, they failed to complete a clean sweep. This resulted in the loss of top position in the ODI rankings. 
 Australia currently leads the rankings with 113 points, followed by India and Pakistan with 113 and 112 points, respectively. Now, Pakistan is at 3rd position. 
After New Zealand's consolation win, rookie paceman Henry Shipley expressed his satisfaction with the team's performance and the lessons learned from playing in a tough environment. Shipley, who made his T20 International debut last month, was named Player of the Match after taking 3-34 in the final ODI. 
Meanwhile, Mark Chapman smashed 290 runs in a record-breaking five-match series in the T20 format, enhancing his chances of breaking into New Zealand's World Cup squad. All-rounder Cole McConchie also impressed on his ODI debut, scoring an unbeaten half-century in the third match of the series. 
Opener Will Young, who struggled in the T20 forma, redeemed himself by scoring half-centuries in Rawalpindi and Karachi against Pakistan's world-class attack. The New Zealand team left Pakistan with valuable knowledge and skills that they hope to utilize in the future.