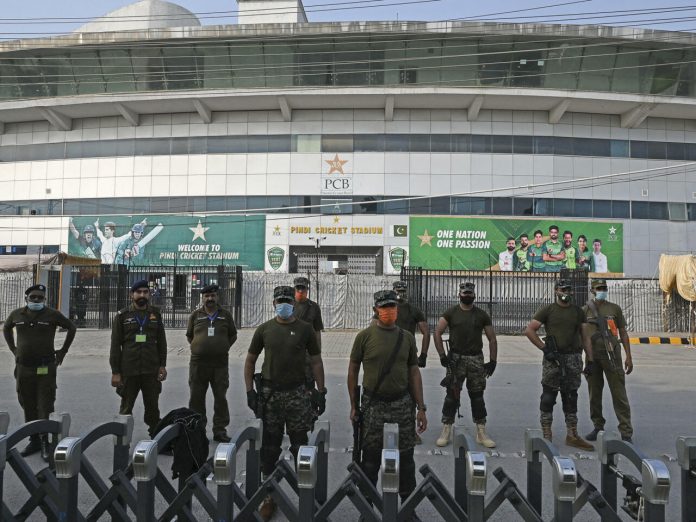 The security of NZ team during the tour to Pakistan under scrutiny- Islamabad police refuse to provide security to the foreign team due to lack of resources. 
The New Zealand cricket team is scheduled to tour Pakistan for a multi-format series, becoming the third high-profile team to visit the country after Australia and England. The foreign team isset to arrive in Pakistan in the second leg of the tour. Before the arrival, the Islamabad Capital Territory had pledged full proof and world class security.
However, a recent report by Geo News, citing police sources, claimed that the Islamabad police had refused to provide security for the series due to a lack of resources.
While the Islamabad police did not explicitly address the report, they stated on Twitter that they had provided the highest level of security during the visit of the English cricket team and the eighth edition of the Pakistan Super League. 
Islamabad's top cop, Dr. Akbar Nasir Khan, reassured the public that the police would provide end-to-end foolproof and world-class security to the New Zealand cricket team during their visit.
The Islamabad Capital Territory (ICT) had pledged to provide full proof and world-class security to the visiting team, who will stay at a hotel in Islamabad and travel to the Pindi Cricket Stadium in heavy security for the matches.
 However, the ICT later informed the Pakistan Cricket Board (PCB) that they lacked the resources to provide security as police personnel were deployed in several activities related to Ramadan, including distribution of free flour and census duty.
Despite the initial concern over security, the series is set to proceed, with Team Green hosting the NZ team for five T20s starting on April 14, followed by five ODIs. One ODI and two T20Is will be played in Rawalpindi.