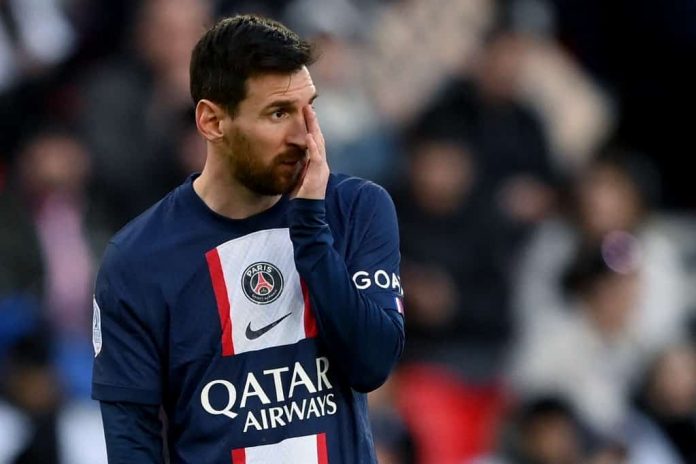 In a momentous development, a historic agreement is set to be signed in Paris, with Saudi club officials currently present in the French capital. 
This news comes merely 24 hours after Lionel Messi formally announced his departure from Paris Saint-Germain (PSG).
As reported, Messi, the illustrious recipient of the Ballon d'Or award on seven occasions, will travel to Riyadh within 48 hours of his arrival to make preparations for the official announcement of the contract. However, the precise value of the deal and the player's salary are yet to be finalized.
Messi's most recent appearance for the Ligue 1 champions was on Saturday night, during their 3-2 home defeat against Clermont. Regrettably, he faced boos from the crowd during the match and again at the trophy presentation when his name was announced.
PSG disclosed before the game that Messi, the seven-time Ballon d'Or winner, would be leaving the club at the end of the season. Messi bid his final farewells to PSG, a team with which he has amassed numerous championships throughout his remarkable career.
"I would like to express my gratitude to the club, the city of Paris, and its people for the incredible two years," he remarked. "I wish you all the best for the future."
Having joined PSG as a free agent in 2021 after departing from Barcelona, where he made a staggering 778 appearances, Messi departed Paris with two Ligue 1 titles to his name. Throughout his tenure, he scored an impressive 32 goals for the club in all competitions.
Promo Code
 : 

XPAK