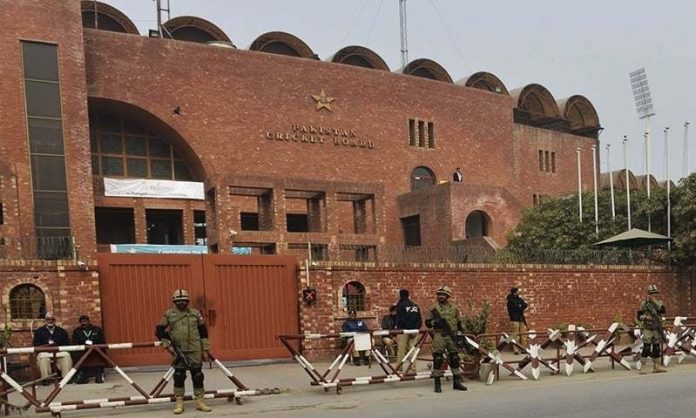 LAHORE: The Pakistan Cricket Board (PCB) has chalked up an 'ambitious' programme to raise millions of rupees from the poor owners of cricket clubs across the country through their registration with the Board.
The owners of clubs, who are already facing financial issues in running their clubs due to exorbitant prices of sports goods which is putting financial burden on their cricketers to meet expenses, will have to pay Rs5,000 while applying for the registration of their clubs with the PCB.
There are thousands of clubs in the country, willing to register.
Moreover, a club owner will also have to pay Rs250 for each of its players and a club, having a minimum of 18 players can apply for the registration. When the club is registered, the PCB will again ask them to deposit Rs5,000 for each candidate interested in contesting the elections for the post of the president, treasurer or any other position — an activity that will raise millions of rupees for the PCB. In return, the Board will not be offering any incentive to the clubs except for registration.
It may be mentioned here that the PCB after wasting precious two years by suspending the affiliation of all its units, has started the process of registering clubs and then of forming city cricket associations which will be followed by the formation of the regular bodies of the six provincial associations.
In two years, the PCB could only form the hand-picked bodies of the six First Board (provincial cricket associations) on an interim basis as the domestic structure of the PCB will take almost one year more to be on the right track.
Meanwhile, the first Boards' meeting of the six provincial cricket associations with the PCB officials at the National High Performance Centre will be held on Saturday to discuss the objectives of next 12 months. Moreover, PCB's domestic team will be presenting the game's domestic structure and plans to each of the six Boards during the coming week.
According to a PCB press release, during the said meeting the PCB will present on the PCB Constitution 2019, club registration process and domestic structure, besides discussing various appointments as part of the administrative setup.
The First Boards were notified on March 5 for a one-year period during which they will carry out functions attributed to the management committees in the Model Constitutions for city cricket and cricket associations. This includes managing and running day-to-day affairs, supervising the first registration of cricket clubs under each city association as per applicable regulations/bylaws and monitoring and organising cricket events and activities within their respective jurisdictions.
Meanwhile, the PCB has also taken undertaking from the officials of the First Board, according to which they would not talk to the media without its permission.