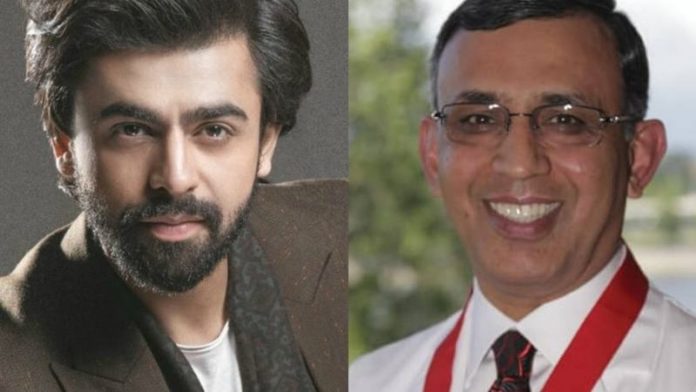 Around 200 people started 2021 debt-free courtesy of Dr Omar Atiq, a Pakistani-American oncologist who erased $650,000 worth of his patients' debt as a Christmas present.
His act of kindness did no go unnoticed internationally or at home — Farhan Saeed is among the Pakistanis who are proud of the medical superhero and made sure to acknowledge the champ for his tremendous gift to humanity.
Quoting Plato, the Halka Halka Suroor singer shared a short message on social media, taking personal pride in Dr Atiq's association with Pakistan.
"'Be kind, for everyone you meet is fighting a harder battle' – Plato. Kudos to the incredible Dr Omar Atiq — your unmatched compassion does us very proud!" he posted.
According to the Arkansas Democrat Gazette, Dr Omar, who founded his cancer clinic in Pine Bluff in the US state of Arkansas in 1991, sent out a notice to his patients just days before December 25, saying "the clinic has decided to forego all balances owed to the clinic by its patients".
According to CNN, each received a card with a personal greeting from their former doctor. The note thanked each patient for trusting Dr Atiq with their care and followed with the generous surprise.
"Over time I realised that there are people who just are unable to pay," Dr Atiq told ABC's Good Morning America. "So my wife and I, as a family, we thought about it and looked at forgiving all the debt. We saw that we could do it and then just went ahead and did it."
He worked with a debt collection firm to gather outstanding payments, but then realised many families had been hit hard financially by the pandemic.
"We thought there was not a better time to do this than during a pandemic that has decimated homes, people's lives and businesses and all sorts of stuff," Dr Atiq had said, before his big move.
David Wroten, executive vice president of the Arkansas Medical Society advocacy group, was quoted by BBC as saying that Dr Atiq had called him "to make sure there was nothing improper" about his idea of forgiving patients' debt.
"If you knew Dr Atiq, you would better understand," Mr Wroten said. "First, he is one of the smartest doctors I have ever known, but he is also one of the most compassionate doctors I have ever known."
His story proves that not all superheroes wear capes. It's the sort of good story that we all need to read and be inspired from — the world could use more humans like him.