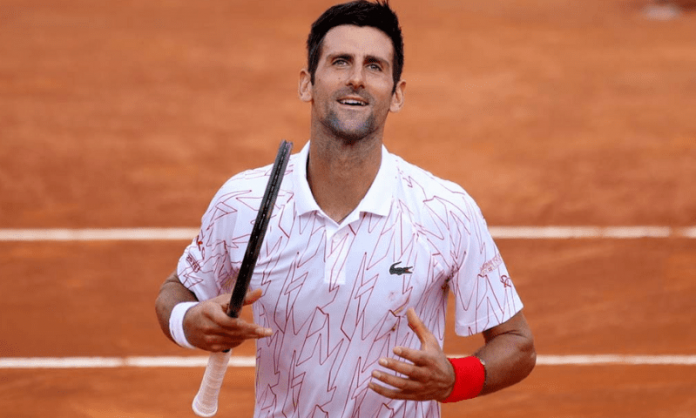 World number one Djokovic beat Norway's Casper Ruud 7-5, 6-3 and will play Argentine Diego Schwartzman for his fifth Rome title.
Top women's seed Simona Halep reached a third final where she faces defending champion Karolina Pliskova for a trophy the Romanian narrowly missed out on in 2017 and 2018.
Djokovic had been on a collision course for another final showdown with Nadal a week before the French Open at Roland Garros.
But Schwartzman eliminated the nine-time Rome winner in the quarter-finals, and booked his ticket to the final with a 6-4, 5-7, 7-6 (7/4) win over Canadian Denis Shapovalov.
"Of course, you know, with Nadal in the finals and without Nadal in the finals makes a big difference," said Djokovic, who has played five of his nine finals against Nadal in Rome.
"So it's going to be strange not facing him, but at the same time, I won't underestimate anybody that steps on the court against me tomorrow."
Halep reached her third Rome final by beating Garbine Muguruza 6-3, 4-6, 6-4 to improve her record in tennis' restart to 9-0. Pliskova defeated fellow Czech and last year's French Open finalist Marketa Vondrousova 6-2, 6-4.
Muguruza struggled with her serve and double faulted on the final two points of the two hour, 16-minute match. Halep lost to Elina Svitolina in the 2017 and 2018 finals.
''I'm not playing (Svitolina), so I have a plus,'' Halep said. ''I have just to manage it a little bit better than previous years. … Now I'm more mature. So let's hope that I can be better tomorrow and to win it.''
Pliskova dictated play against Vondrousova with her serve, hitting six aces to Vondrousova's one and saving five of the seven break points she faced.